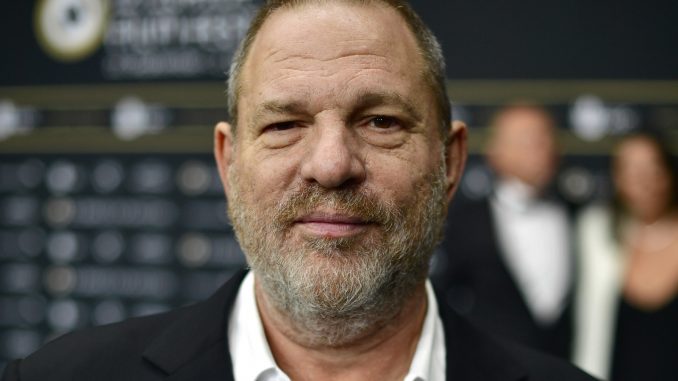 The producer and executive was fired from his position as co-chair of the Weinstein Company after the New York Times revealed decades of sexual harassment allegations.
Harvey Weinstein was fired from his position as co-chair of the Weinstein Company days after the New York Times published an article that detailed decades of sexual harassment allegations against the celebrated executive.
In a statement to the Times on Oct. 5, Weinstein said, "I appreciate the way I've behaved with colleagues in the past has caused a lot of pain, and I sincerely apologize for it." Later that day, one of his attorneys announced that Weinstein planned to sue the newspaper for the story, which the attorney called "defamatory."
Rumors about Weinstein's inappropriate behavior with women had been circulating for years; actor Kate Winslet — who did not identify as a victim of his alleged misconduct — suggested as much in a statement she gave to Variety on Monday (Oct. 9): "I had hoped that these kind of stories were just made up rumors, maybe we have all been naïve."
According to former employees, many people had heard stories about the producer; Mark Gill, the former president of Miramax Los Angeles, told the New York Times, "If a female executive was asked to go to a meeting solo, she and a colleague would generally double up" to avoid being alone with Weinstein. And in the New York Times story, Ashley Judd said, "Women have been talking about Harvey amongst ourselves for a long time, and it's simply beyond time to have the conversation publicly." In 2015, Judd had told Variety — without naming Weinstein at the time — about an incident in the '90s when a studio mogul had put pressure on her to perform sexual activities.
Alexander Koerner / Getty Images
Ambra Battilana
In March of 2015, Battilana filed a complaint saying that Weinstein had groped her during a meeting in New York; she told police he grabbed her breasts and put his hands up her skirt. (The model had previously spoken out to help expose sexual abuse committed by the entourage of former Italian Prime Minister Silvio Berlusconi.) After Battilana reported Weinstein in 2015, the Manhattan district attorney did not press charges. According to the New York Times' sources, Weinstein gave Battilana money after the alleged incident. She declined to give a comment to the newspaper.
Ashley Judd
Judd told the New York Times that in the 1990s, when she was in her twenties, Weinstein met with her in his room at the Peninsula Beverly Hills hotel wearing only a bathrobe; the actor said she thought she had agreed to a business meeting, but Weinstein asked her for a massage and, after she declined, asked her to watch him shower.
"I said no, a lot of ways, a lot of times, and he always came back at me with some new ask," she told the paper, and explaining that she felt "trapped." There was immense pressure to be friendly with him because of the cachet of Miramax, the film distribution and production company Weinstein ran at the time, she said.
Khalil Mazraawi / AFP / Getty Images
Madden, a former employee of Weinstein's, told the New York Times that, starting in 1991, Weinstein would ask her to massage him in hotel rooms. At one point, she said, she locked herself in his hotel bathroom, crying. She described his behavior as "manipulative," and said, "You constantly question yourself — am I the one who is the problem?"
Rose McGowan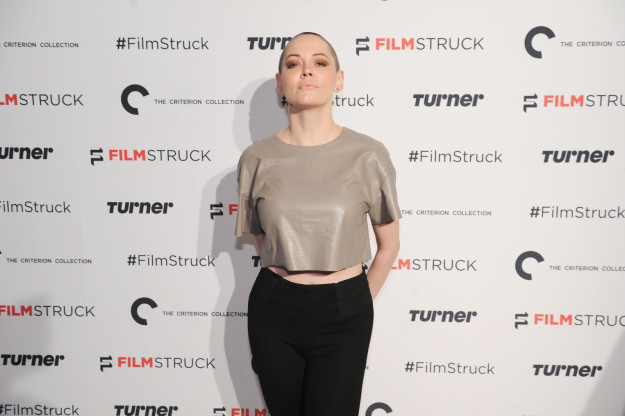 The New York Times reported that McGowan, who was then 23, reached a $100,000 settlement with Weinstein after an incident in a hotel room during the Sundance Film Festival. The actor and director, who declined to comment on the newspaper's story, has seemingly alluded to Weinstein in the past and very recently. In October of 2016, she tweeted, "my ex sold our movie to my rapist for distribution," adding to a hashtag that chronicled reasons women don't report assaults.
Craig Barritt / Getty Images
Campbell, writing for the Sunday Times Oct. 8, said Weinstein offered her a job as a script reader in 1995; shortly after, he invited her to what she thought was a business meeting at his room at the Savoy. Once she was in his hotel room, he went to the bathroom, turned on the tap, and asked her to take a bath with him, saying that she could "soap" him. She declined, angry, and left the room, she said.
Romola Garai
In an article published by The Guardian Oct. 9, the actor said she had a meeting with Weinstein in his hotel room at the Savoy when she was 18. Weinstein was wearing only a bathrobe; she told the Guardian, "I felt violated by it," and said Weinstein would put women in "humiliating situations" to demonstrate his own power. "At the time I understood myself to be a commodity and that my value in the industry rested almost exclusively on the way I looked and I didn't really think of myself to be any more than that," she said, explaining that it had never occurred to her to tell her story publicly until now. People in the industry, she thought, would be "shocked I even thought it was an issue."
Ben A. Pruchnie / Getty Images
This is a developing story and may be updated.