"His behaviour is without question disgraceful and appalling and very, very wrong," Kate Winslet said.
On Thursday, Oct. 5, the New York Times published a story about Harvey Weinstein, a longtime Hollywood producer, alleging he's been sexually harassing women for decades.
Weinstein sent the Times a statement, which included: "I appreciate the way I've behaved with colleagues in the past has caused a lot of pain, and I sincerely apologize for it."
But later, one of Weinstein's lawyers said he's preparing to sue the Times for their "reckless" reporting. "It relies on mostly hearsay accounts and a faulty report, apparently stolen from an employee personnel file, which has been debunked by 9 different eyewitnesses," Weinstein's attorney, Charles Harder, said in a statement. "We sent the Times the facts and evidence, but they ignored it and rushed to publish."
Alexander Koerner / Getty Images
And on Sunday, Oct. 8, Weinstein was fired from The Weinstein Company, which he co-founded.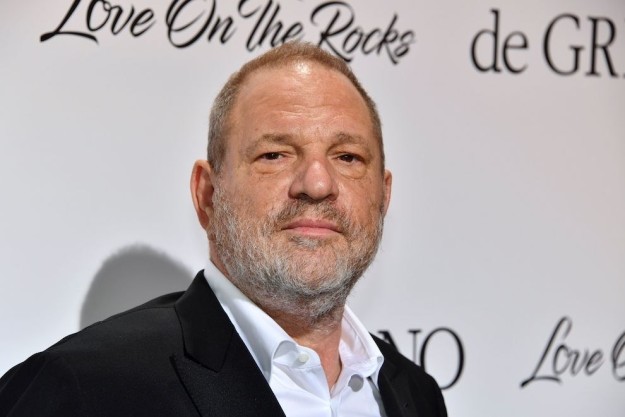 Yann Coatsaliou / AFP / Getty Images
The news has sparked a lot of conversation about who knew about Weinstein's reported behavior and about sexual harassment in Hollywood.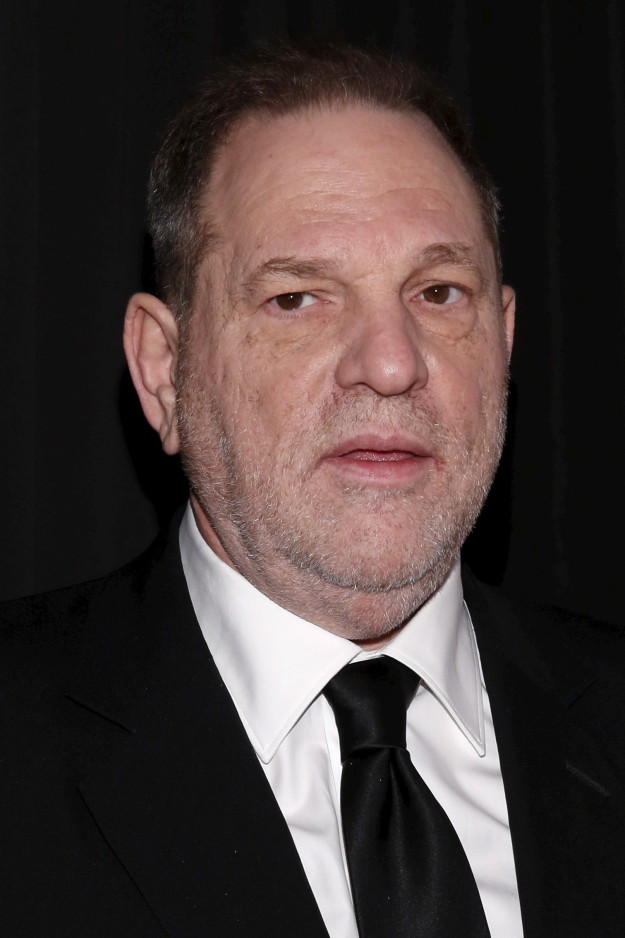 Andrew Kelly / Reuters
Lena Dunham
Lena Dunham, who has not worked with Weinstein, wrote an Instagram post about the allegations. "Unfortunately, this is not an isolated incident. This needs to end, and it's high time Hollywood shone a light on itself and made real changes in the behavior we accept from those in power," she said.
Dunham also published an op-ed in the New York Times titled, "Harvey Weinstein and the Silence of the Men."
Meryl Streep
Streep, who's appeared in many films produced by Weinstein — including Music of the Heart, The Giver, and August: Osage County — called the news "disgraceful" in a statement to the Huffington Post.
"The intrepid women who raised their voices to expose this abuse are our heroes," she wrote.
"One thing can be clarified. Not everybody knew. Harvey supported the work fiercely, was exasperating but respectful with me in our working relationship, and with many others with whom he worked professionally. I didn't know about these other offenses: I did not know about his financial settlements with actresses and colleagues; I did not know about his having meetings in his hotel room, his bathroom, or other inappropriate, coercive acts. And if everybody knew, I don't believe that all the investigative reporters in the entertainment and the hard news media would have neglected for decades to write about it.
"The behavior is inexcusable, but the abuse of power familiar. Each brave voice that is raised, heard and credited by our watchdog media will ultimately change the game."
Mario Anzuoni / Reuters
Kate Winslet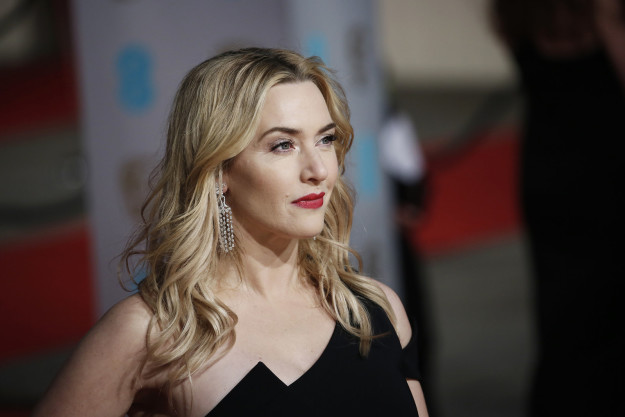 Winslet, who appeared in her first Weinstein-produced movie in 1999 and has continued to work with him, released a statement to Variety, saying: "The fact that these women are starting to speak out about the gross misconduct of one of our most important and well regarded film producers, is incredibly brave and has been deeply shocking to hear. The way Harvey Weinstein has treated these vulnerable, talented young women is NOT the way women should ever EVER deem to be acceptable or commonplace in ANY workplace.
"I have no doubt that for these women this time has been, and continues to be extremely traumatic. I fully embrace and salute their profound courage, and I unequivocally support this level of very necessary exposure of someone who has behaved in reprehensible and disgusting ways. His behaviour is without question disgraceful and appalling and very, very wrong. I had hoped that these kind of stories were just made up rumours, maybe we have all been naïve. And it makes me so angry. There must be 'no tolerance' of this degrading, vile treatment of women in ANY workplace anywhere in the world."
John Phillips / Getty Images
Judi Dench
In a statement to Newsweek, Dench — who has been in numerous movies produced by Weinstein, including the upcoming Tulip Fever — said: "Whilst there is no doubt that Harvey Weinstein has helped and championed my film career for the past 20 years, I was completely unaware of these offenses which are, of course, horrifying, and I offer my sympathy to those who have suffered, and wholehearted support to those who have spoken out."
John Phillips / Getty Images
Glenn Close
In a statement to the New York Times, Close, whose most recent movie from The Weinstein Company was 2011's Hoodwinked Too! Hood vs. Evil, said: "I'm sitting here, deeply upset, acknowledging to myself that, yes, for many years, I have been aware of the vague rumors that Harvey Weinstein had a pattern of behaving inappropriately around women. Harvey has always been decent to me, but now that the rumors are being substantiated, I feel angry and darkly sad.
I'm angry, not just at him and the conspiracy of silence around his actions, but also that the 'casting couch' phenomenon, so to speak, is still a reality in our business and in the world: the horrible pressure, the awful expectation put on a woman when a powerful, egotistical, entitled bully expects sexual favors in exchange for a job.
Ours is an industry in which very few actors are indispensable and women are cast in far fewer roles than men, so the stakes are higher for women and make them more vulnerable to the manipulations of a predator. I applaud the monumental courage of the women who have spoken up. I hope that their stories and the reportage that gave them their voices represents a tipping point, that more stories will be told and that change will follow.
The changes must be both institutional and personal. Men and women, in positions of power, must create a work environment in which people, whose jobs depend on them, feel safe to report threatening and inappropriate behavior, like that reported in the Times. No one should be coerced into trading personal dignity for professional success. I feel the time is long and tragically overdue for all of us in the industry, women and men, to unite — calmly and dispassionately — and create a new culture of respect, equality and empowerment, where bullies and their enablers are no longer allowed to prosper."
Alexander Koerner / Getty Images