1.

In case you have not heard, the beloved '80s cartoon DuckTales is returning to Disney next year, 'cause life is like a hurricane.
2.

And now we have our very first look at the brand new (and awesomely surprising) cast — singing the iconic theme song, no less.
3.

Bobby Moynihan will voice Louie:
The SNL star's past voiceover roles include Mel in The Secret Life of Pets, Chet in Monsters University, and Forgetter Bobby in Inside Out.
4.

Ben Schwartz will voice Dewey: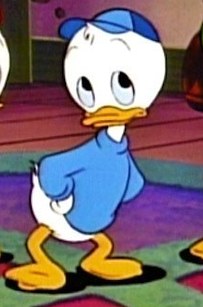 Schwartz was a voiceover consultant for the character BB-8 in Star Wars: The Force Awakens, and voices Rutabaga Rabitowitz on BoJack Horseman.
5.

Danny Pudi will voice Huey:
Best known for his role as Abed on Community, Pudi's had voiceover roles on various TV shows and will also voice Brainy in 2017's Smurfs: The Lost Village.
6.

Kate Micucci will voice Webby: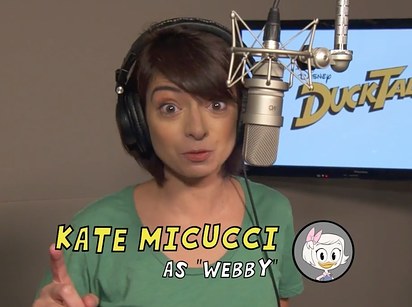 Micucci, one half of the comedy musical duo Garfunkel and Oates, voiced Tiny in Rio 2, Popsicle in The SpongeBob Movie: Sponge Out of Water, and has lent her vocal talents to lots and lots of TV shows.
7.

Toks Olagundoye will voice Mrs. Beakley:
Olagundoye's previous voiceover credits include Steven Universe, Game of Thrones: A Telltale Games Series, and Paranormal Action Squad.
8.

Beck Bennett will voice Launchpad McQuack:
Bennett, another SNL cast member, voices Lance in the upcoming movie Sing.
9.

And David Tennant will voice Scrooge McDuck:
David Tennant, aka The Doctor, has a long list of voiceover credits, including Spitelout in How to Train Your Dragon, The Fugitoid in Teenage Mutant Ninja Turtles, and Huyang in Star Wars: The Clone Wars.
10.

DuckTales (woooOOOooo!!!!) will premiere on Disney XD in the summer of 2017.
Check out more articles on BuzzFeed.com!