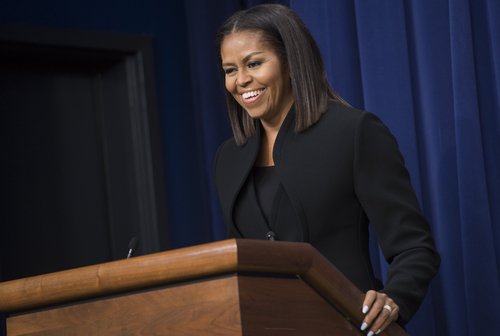 Michelle Obama says the movie "Hidden Figures" shows how diversity helps move the country forward.
The first lady commented at a White House screening of the film Thursday featuring cast members Taraji P. Henson, Janelle Monae, Octavia Spencer and Kevin Costner.
The movie tells the story of three black female NASA mathematicians whose work in the early 1960s enabled the first launches of Americans into space, including astronaut John Glenn's orbiting of the earth. The 95-year-old Glenn died last week.
Mrs. Obama noted that the black mathematicians couldn't use the same water fountains or bathrooms as their colleagues. But she says their example shows that "you don't come up with the right answer if everyone at the table looks the same and thinks the same and has the same experience."