TV One is ready to deliver a knockout punch this Labor Day weekend.
The network will premiere its newest original movie "Ringside" over the holiday, starring Tyler Lepley ("The Haves and the Have Nots") as an up-and-coming boxer being pushed to the limit.
According to a press release, the film follows Tyler's character, undefeated rising star Jaxon Holley, as he prepares for a career-defining fight while also exploring "the personal battles he faces outside the ring."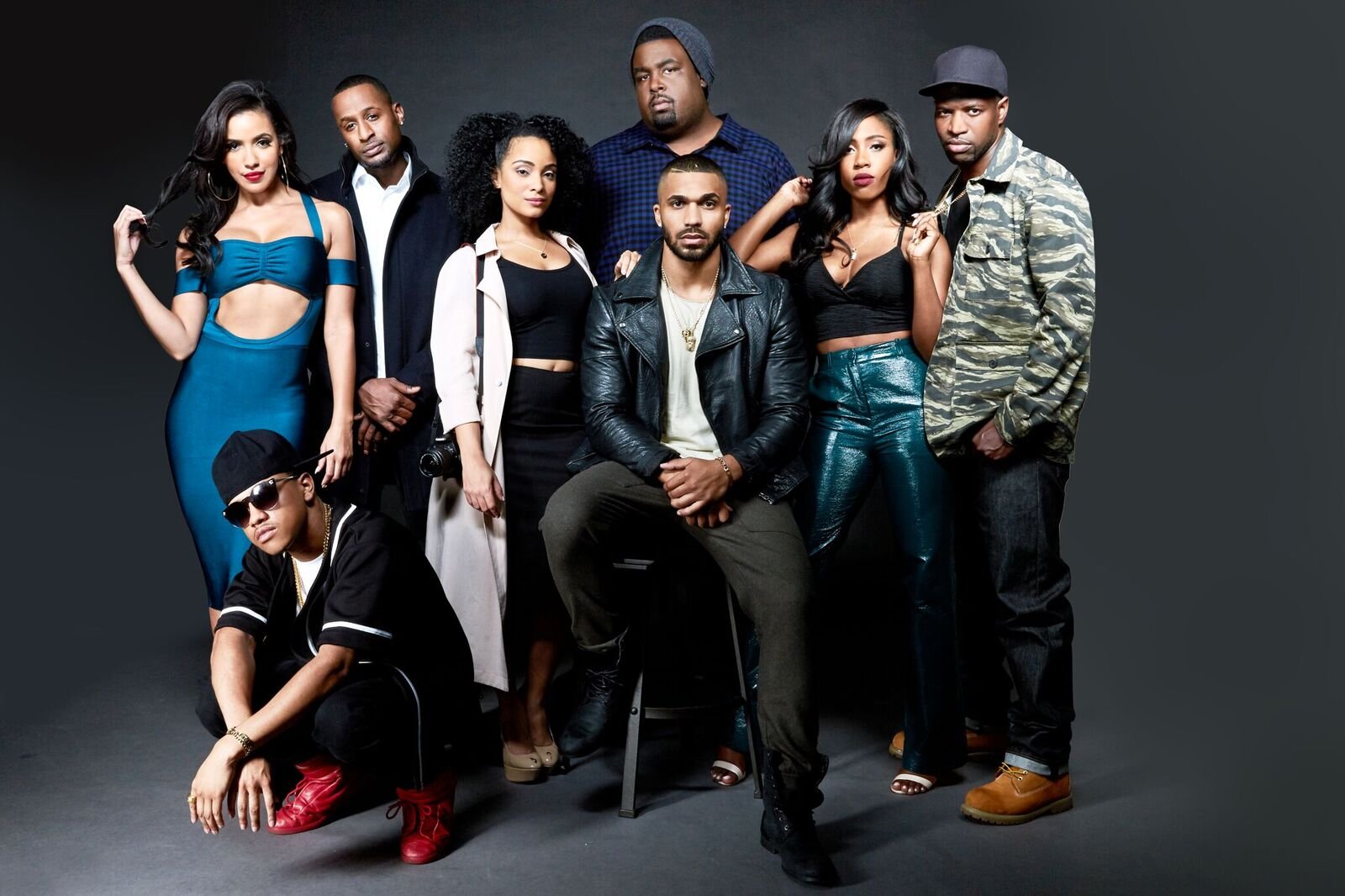 The cast of TV One's 'Ringside' (TV One )
Allen Maldonaldo ("Straight Outta Compton," "Black-ish") laces up his gloves as the "trash-talking, steroid-taking" title holder Spencer "Timber" Collier, who attempts to throw Jaxon off his game.
For Tyler, the chance to take on the role of Jaxon was a personal and professional victory in itself.
"I love portraying complex characters, and Jaxon definitely fits into that category," the actor said in a statement.
"Bringing him to life onscreen pushed me as an actor in the best of ways," he added.
Educated and from a middle-class family, Jaxon struggles to prove his "street cred" in the high-stakes boxing world while keeping his eye on the ultimate prize – and discovering that fighting may be the easy part.
Of course, romantic elements also come into play when Jaxon falls for Endira (Raney Branch of "The Originals" and "Grey's Anatomy"), a beautiful photographer with a "devastating" secret of her own.
Written, produced and directed by radio host Russ Parr, "Ringside" co-stars "General Hospital's" Tequan Richmond, "Real Husbands of Hollywood's" Jackie Long and "The People v. O.J. Simpson: American Crime Story's" Kwame Patterson.
"Ringside" premieres Sunday, Sept. 4 at 7/6c on TV One.