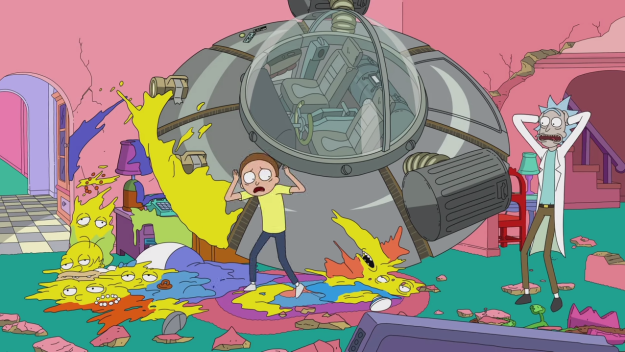 Prank ravens are the new prank calls.
The Simpsons has been on the air for so long that the show has crossed over with just about every other show that exists.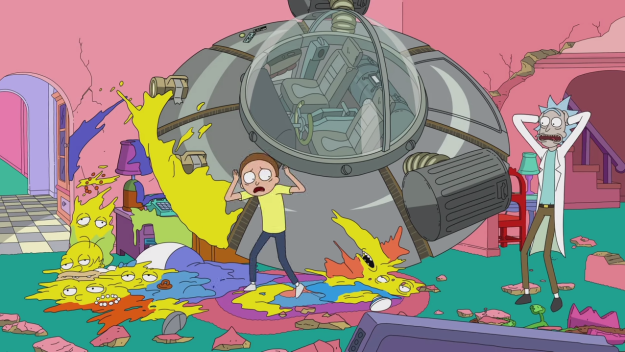 There was even a Rick and Morty couch gag.
Fox
Now, to mark the start of the show's 29th(!!!!!) season, The Simpsons is doing an entire Game of Thrones-themed episode.
The episode, titled "The Serfsons," takes place in a magical, medieval setting, but there's still time to prank-call Moe…or in this case, prank-raven.
Fox
According to the episode description, Marge's mother is turned into an "ice walker," so there's definitely going to be more than a few Game of Thrones references.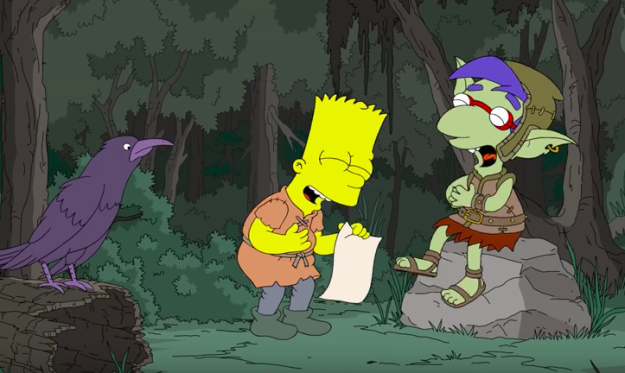 Millhouse is some kind of orc/goblin thing though, so perhaps there's a little Lord of the Rings influence as well.
Fox
---