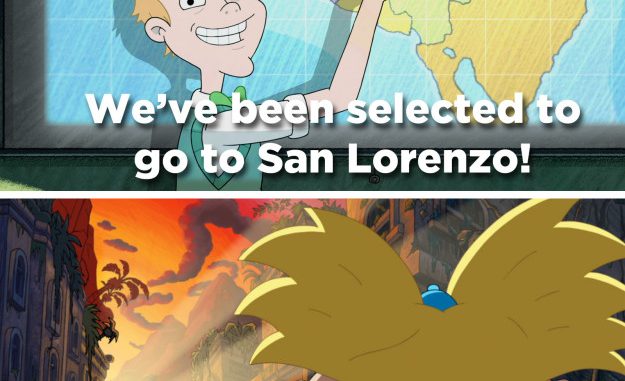 THE GUM SHRINE LIVES.
You've no doubt heard by now that our beloved football head is returning in a new two-hour original movie on Nickelodeon, set to premiere on Friday, Nov. 24 at 7 p.m. ET/6 CT.
Today during the Hey Arnold! panel at New York Comic-Con, series creator Craig Bartlett and members of the original '90s cast treated fans to the first full-length trailer for the movie — and we've got an exclusive look for you below.
Hey Arnold! The Jungle Movie picks up a year after the series finale left off 15 years ago. The neighborhood kids are headed into sixth grade, and they've just won a trip to San Lorenzo — the very place where Arnold's long-lost parents disappeared.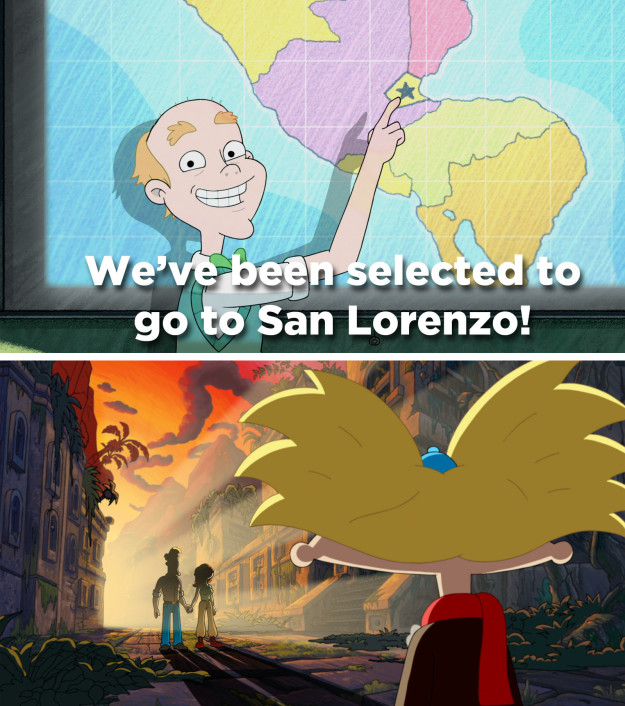 Remember? In the finale, Arnold had just found a map of San Lorenzo in his dad's old journal.
Nickelodeon
The whole crew's back — INCLUDING HELGA'S GUM SHRINE.
Nickelodeon / Via Nickelodeon
---