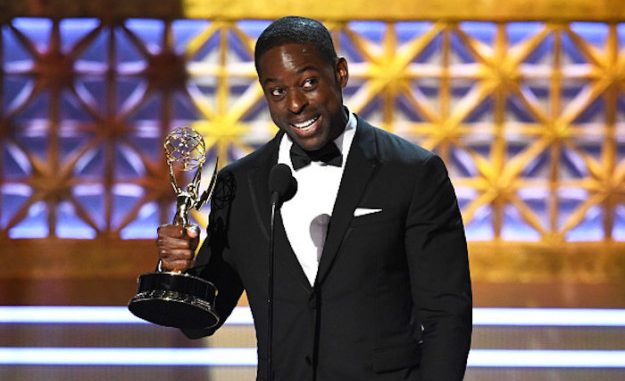 But here's what he would've said.
On Sunday night, Sterling K. Brown won a Primetime Emmy for the second year in a row.
In 2016, he won Outstanding Supporting Actor in a Limited Series or Movie for his performance as Christopher Darden in The People v. O. J. Simpson: American Crime Story.
Kevin Winter / Getty Images
This time, Brown won Outstanding Lead Actor in a Drama Series for playing Randall on NBC's This Is Us. He is the first black actor to win the award in 19 years. (The last was Andre Braugher, who won the award in 1998 for Homicide: Life on the Street.)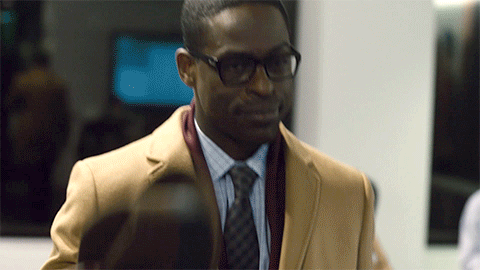 NBC / Via gph.is
During his acceptance speech, Brown paid homage to Braugher.
"Nineteen years ago, Det. Frank Pembleton held this joint, as impeccably played by Andre Braugher," Brown said. "I just want to say, Mr. Braugher, whether it is at Stanford University or on this Emmy stage, it is my supreme honor to follow in your footsteps."
NBC / Via gph.is
And, in one of the funniest moments of the night, Brown thanked his white TV family.
"I want to thank my cast — Milo [Ventimiglia], Mandy [Moore], Justin [Hartley], Chrissy [Metz] — you are the best white TV family that I brother has ever had," Brown said. "Better than Mr. Drummond, better than them white folks that raised Webster. I love you," he added, referring to the '70s and '80s series Diff'rent Strokes and Webster.
Jason Laveris / FilmMagic
---