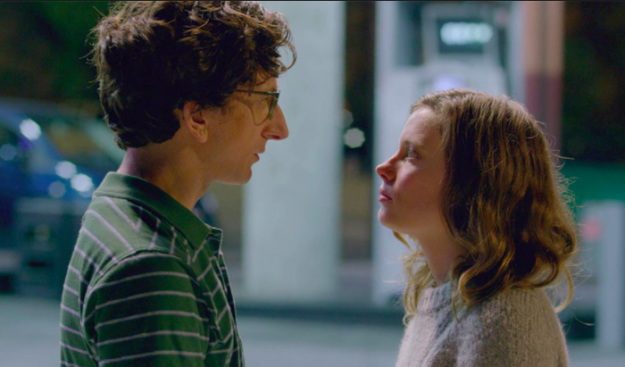 Meet your new favorite OTPs.
Mickey and Gus (Love)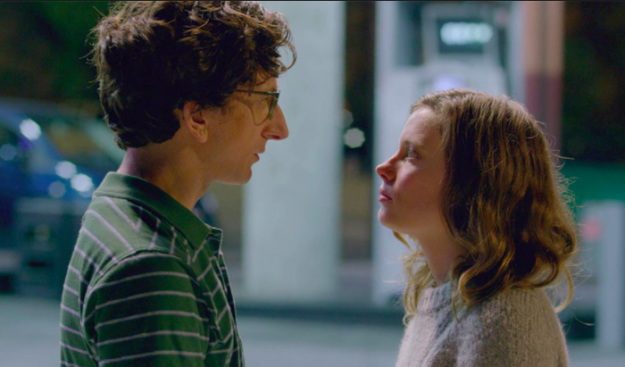 If you're looking for a story that centers completely around a romance, Love is for you. It's a very real (and often hilarious) look at entering a romantic partnership with someone who suffers from addiction.
Where to watch: Netflix
Netflix / Via previously.tv
FitzSimmons (Agents of S.H.I.E.L.D)
It's been nearly 100 episodes of watching these two go through hell together. They are perfect, pure, tragic, and their couple name is actual canon. Their arc together is worth the whole show (and their accents are quite charming), but it's also just a fantastic watch for any Marvel fan and/or Whedon fan.
Where to watch: Netflix and Hulu
ABC / Via ew.com
Dre and Rainbow Johnson (Black-ish)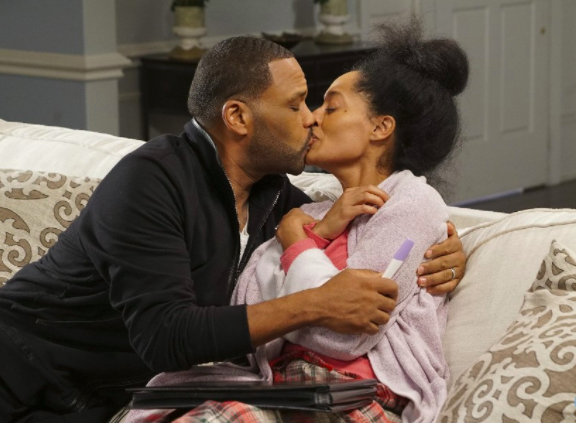 They are legit relationship goals, especially when it comes to parenting. Their vastly different childhoods spark a unique co-parenting partnership that is both real and funny.
Where to watch: Hulu
ABC / Via justjaredjr.com
Nicole and Waverly (Wynonna Earp)
WayHaught is truly the #1 reason to watch this show. They will melt your heart into 1,000 pieces, but once you come for the romance, you'll stay for all the women kicking major demon ass.
Where to watch: Netflix
Syfy / Via bitchmedia.org
Jonah and Amy (Superstore)
A sitcom wouldn't feel right without the classic "will they, won't they?" and we're really hoping THEY WILL. I mean, look at them.
Where to watch: Hulu
NBC / Via tvinsider.com
Magnus and Alec (Shadowhunters)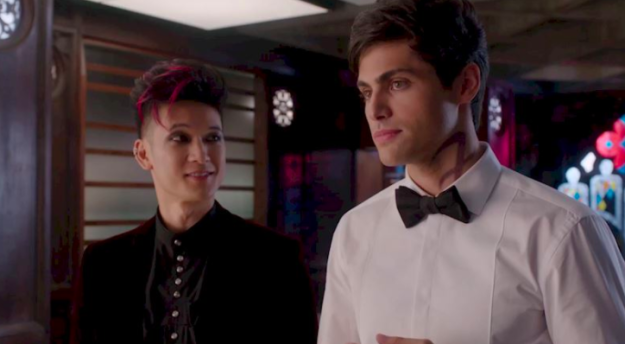 Alec took a big risk when he came out, but when you're in love with a 400-year-old sexually fluid warlock, you want the world to know. (Seriously, what else is there to say?)
Where to watch: Hulu
Freeform / Via thefandom.net
Eleanor and Chidi (The Good Place)
If you're not watching The Good Place, you're missing out on an entertaining show that is like nothing you've ever seen before. The progression of Eleanor and Chidi's relationship is different than the sitcom norm, and begs the question, "are they ~really~ soulmates"?
Where to watch: Netflix and Hulu
NBC / Via hellogiggles.com
Reed and Kate (The Gifted)
The show is a little too busy being action-packed to focus on the Strucker's relationship, but they're still a pair you root for. When they discover that their kids are mutants, they band together as a family and go on the run. Also, Amy Acker and Stephen Moyer are super attractive.
Where to watch: Hulu
20th Century Television / Via allstephenmoyer.com
Tracey and Connor (Chewing Gum)
This show is beyond hilarious and ~extra~ weird. After an intensely religious upbringing, Tracey decides she is ready to have sex. Whether or not that ends up being with Connor is for you to find out.
Where to watch: Netflix
Netflix / Via newstatesman.com
David and Syd (Legion)
This show is quite possibly the greatest thing in the X-Men cinematic universe. David meets Syd in a mental hospital but her powers prevent them from being able to touch. I know it sounds like Rogue and Bobby, but it's not… It's better.
Where to watch: It's not currently streaming for free; HOWEVER, there are only eight episodes so it won't break the bank.
FX / Via playbuzz.com
Jimmy and Gretchen (You're the Worst)
Another show that mainly focuses on a relationship, You're the Worst is brilliant and hysterical. Gretchen and Jimmy are both pretty terrible, making them pretty perfect for each other. The supporting characters are also delightful.
Where to watch: Hulu
FX / Via whatelseisonnow.com
Callie and Mary Agnes (Godless)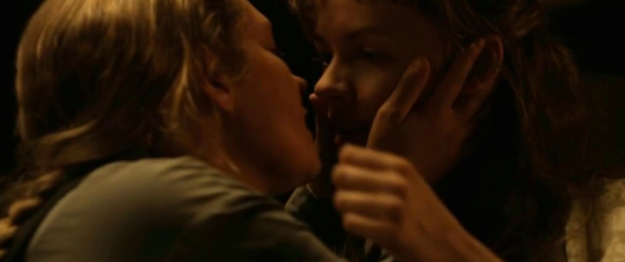 When a town is left nearly men-less after a mining accident, the women step up and revamp their roles in society. While this limited series is quite dark, the relationship between Callie and Mary Agnes is a bright light.
Where to watch: Netflix
Netflix / Via youtube.com
Rob and Sharon (Catastrophe)
Falling in love AFTER you have a child isn't just for Juno and Paulie… Adults can do it, too! This show is funny as heck AND you can catch Carrie Fisher (RIP my queen) in five episodes.
Where to watch: Amazon Prime
Channel 4 / Via ew.com
Saul and Robert (Grace and Frankie)
While Lily Tomlin and Jane Fonda are the true stars of this comedy, Sam Waterston and Martin Sheen express such beautiful, pure love for one another. Honestly, seeing such a fierce romance between older folks really warms the heart.
Where to watch: Netflix
Netflix / Via vulture.com
Elizabeth and Philip (The Americans)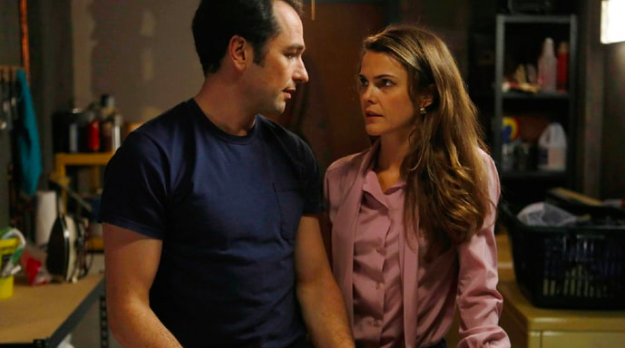 We love seeing this IRL couple onscreen together, and even though they're Russian spies who have to do a lot of dark shit, their relationship is strong AF.
Where to watch: Amazon Prime
FX / Via rollingstone.com
Maria and Scott (Lady Dynamite)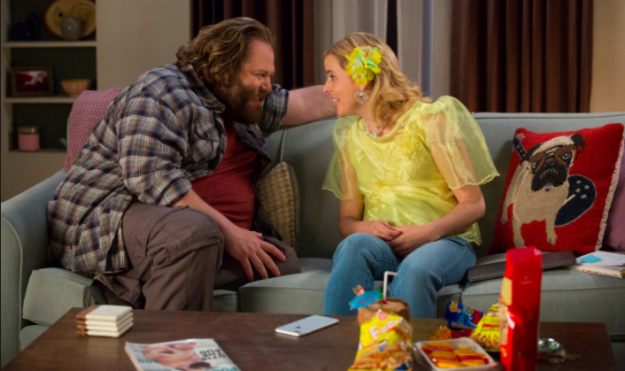 The funniest (and most underrated) show on Netflix deals with mental illness in an incredibly positive and silly way. Maria and Scott are friggin' adorable. Oh, and they TALK TO PUGS.
Where to watch: Netflix
Netflix / Via theverge.com
Nomi and Amanita (Sense8)
Sense8 was ~technically~ canceled; however, they are gracing us with a two-hour special in 2018 so it still counts. Nomi is a trans woman (who is actually played by a trans woman!!) and her relationship with Amanita is perfect. Honestly, every relationship on this sci-fi/drama is perfect.
Where to watch: Netflix
Netflix / Via glaad.org