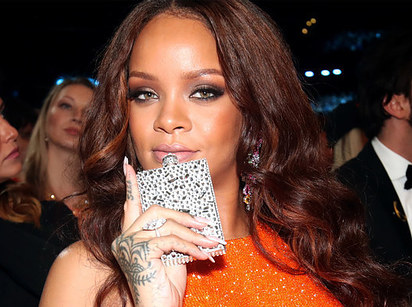 1.

The universe really came through today: Kendrick Lamar dropped his highly anticipated album Damn — and much to our delight, it features Rihanna rapping on one of the tracks.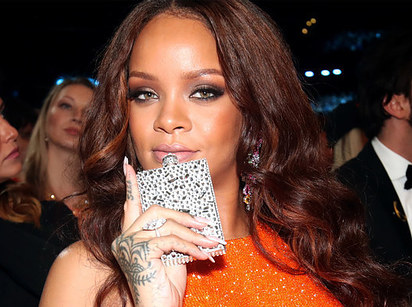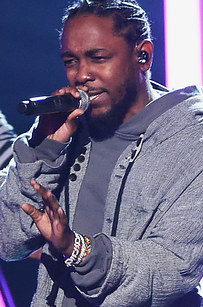 2.

"Loyalty," the sixth track on the set, is the pair's first collaboration. On it, Lamar and Rihanna ponder the importance of loyalty and trust in relationships.

Around the 1:09 mark, Rihanna raps about being a "bad bitch way before any cash came."
3.

Naturally, people collectively lost their shit, with some declaring her the new "Queen of Rap," which…
I'm just gonna shake the table and say Rihanna is the Queen of Rap. Her multiple hip-hop/rap #1s confirm this.

— bri (@bigshitxtalker)
Rihanna the queen of rap. You're welcome, have a good day. 🤗

— karlie flo$$. (@FUCCl)
6.

…erm…we won't go there.
Need to hear another song with Rihanna rapping, she might be a better rapper than Nicki Minaj

— Rob (@NawRob)
7.

Although many fans were excited to hear Rihanna drop bars on the fresh track…
THE QUEEN RIHANNA IS RAPPING!!! Y'ALL HEARD ME SCREAMING?! OMG 🔥🔥🔥 #LOYALTY

— Laia Fenty (@laiafenty)
rihanna is rapping on this kendrick track and i feel like God really heard my prayers on this one

— Lauren Chanel Allen (@MichelleHux)
10.

…"Loyalty" isn't the first time the Anti singer has rapped before.
11.

Just last year, she collaborated with Mike WiLL Made-It on "Nothing Is Promised," and she really went in.

The lyrics may be about shopping in Paris, but she reminds listeners that she put in the work to get to where she is today.
12.

Then there was her remix of Wale's "Bad."

The original "Bad" featured Tiara Thomas's vocals.
13.

She basically already proved she could spit with "Phresh Out the Runway," a track from her very own 2012 album Unapologetic.
14.

"How could you be so hood, but you so fucking pop? / How could you be so fun, and sound like you selling rocks?"

'Tis straight fire.
15.

Fans are already calling on RiRi to release an entire rap album.
I been wanting a Rihanna rap album since she said, "I bet you niggas gon' be like, 'Bitch, this my fucking song.'"

— Michael Arceneaux (@youngsinick)
rihanna needs to make a rap/trap album. i don't care what y'all say that would be FIRE.

— kir (@classifiedhoe)
17.

Ahem.
Damn. is legendary. I can't believe Rihanna let this kid rap all over her album and she's only on one song. She never stops giving😍

— SCAMN. (@ILLCapitano94)
Check out more articles on BuzzFeed.com!