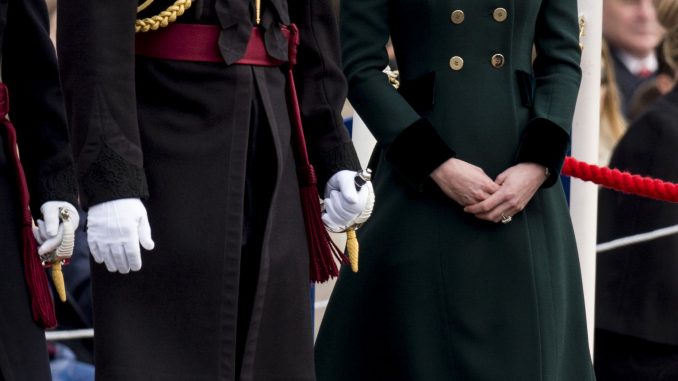 Prince William and his wife Kate are coming to Paris to meet the French president as Britain gets ready to launch divorce proceedings from the European Union.
While the couple has visited France several times, it's William's first official visit to Paris since his mother Diana was killed in a 1997 car accident in the city.
After meeting President Francois Hollande on Friday, the Duke and Duchess of Cambridge will also meet with victims and first responders from the deadly 2015 attacks on the Bataclan concert hall and other Paris sites. They're also attending a France-Wales rugby match Saturday.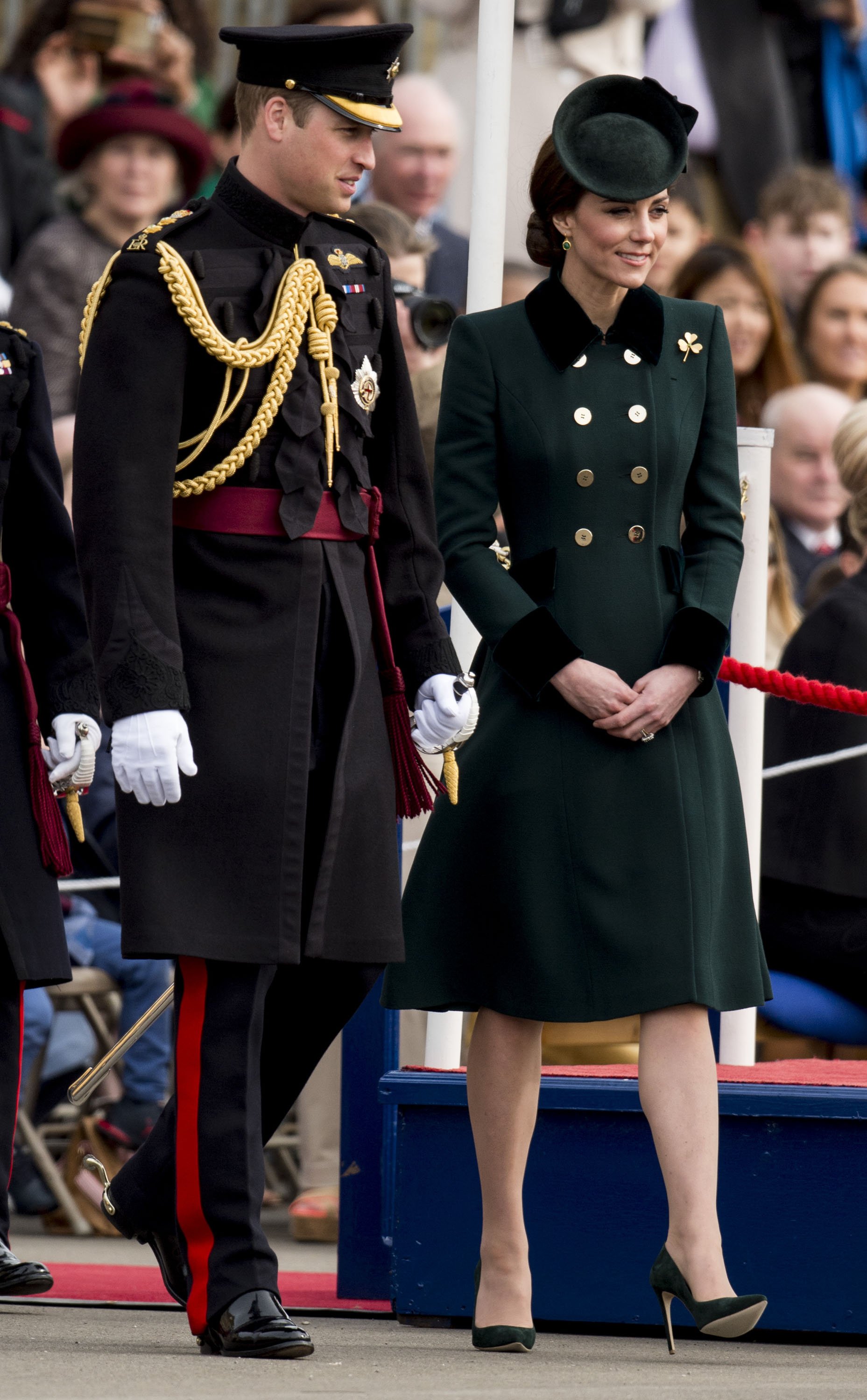 (Getty Images)
The visit comes amid anxiety across Europe over Brexit, as British Prime Minister Theresa May prepares to trigger this month a move allowing Britain to leave the 28-nation EU.
Before they headed to France on Friday, the royal couple met the families of soldiers at the St. Patrick's Day Parade at the Cavalry Barracks in Hounslow, London, and presented shamrocks to the 1st Battalion Irish Guards.