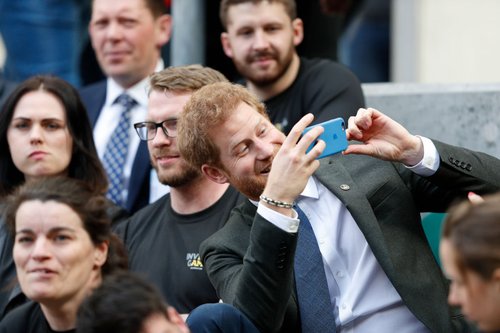 Prince Harry has joined thousands of rugby fans at a London stadium to cheer on the annual British armed forces rugby match.
The 32-year-old prince, a former Army captain, was attending the 100th edition of the annual match between senior teams from the Army and the Royal Navy.
Harry was at the match in his role as patron of the Invictus Games Foundation, the charity for this year's game. The royal has spearheaded the Invictus Games, an international sporting event for injured service personnel.
Saturday's match at London's Twickenham Stadium was the final fixture in Britain's Inter Services rugby competition.