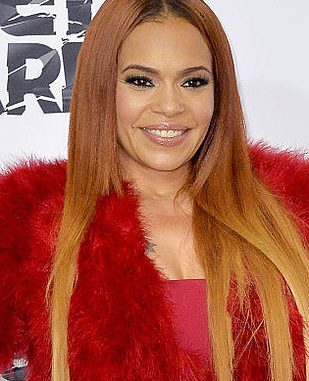 1.

This is Faith Evans. She's a singer who's most well known for her '90s hits like "Soon As I Get Home" and "Love Like This."

Earl Gibson Iii / Getty Images

Evans was also once married to the late Christopher Wallace, aka Notorious B.I.G, with whom she had one child.
2.

And this is Faith Hill. She's a singer too, best known for her hits like "Breathe" and "This Kiss."

Jason Merritt / Getty Images
3.

On Friday afternoon, CNN mixed up the two women on Twitter, saying that Hill was releasing an album of duets with Notorious B.I.G. "20 years after his murder."
5.

But not before folks on Twitter started to get a few roasts in.
@CNN Faith who?

— Erick Fernandez (@ErickFernandez)
6.

People were confused.
@ellisromance @CNN

— Kayla/Marie (@Maria_Giesela)
7.

And also relentless with the jokes.
. @CNN

— Casanova (@DylanRey)
8.

Some even managed to throw in a bit of Lil Kim shade.
@CNN

— Jawn Snow (@KrissiScribbles)
During Evans and Biggie's marriage, Kim was one of the women he'd admitted to cheating on her with, causing drama within their relationship.
9.

Even Hill responded to CNN's initial tweet.

So basically, she's totally down.
10.

And then people began celebrating her timely reaction.
@FaithHill Faith Trill

— Beck Barnes (@Beck_Barnes)
11.

Twitter was definitely into the prospect of the collaboration actually happening.
@FaithHill

— Gene Park (@GenePark)
12.

Yep, it would be "pretty dope."
It would actually be pretty dope to have u do a duet with Biggie, @FaithHill, Ur voice is gorgeous!!!

— Michelle Hylton (@chelliehylton)
13.

Maybe all we need is a little Faith and Biggie to bring us together during these trying times?
@FaithHill I never knew I wanted this and now I need it in my life. Please make this happen! 😍

— Lil Thotty (@db)
15.

So although we probably we may not get a song with Hill and Biggie, there is ~potentially~ hope for a duet between these talented women.
16.

When reached, a representative for Hill said, "I think their comments back and forth speaks for itself."

At the time of publishing, BuzzFeed News had not received a response from Evans' representative.
Check out more articles on BuzzFeed.com!