"Not today, Satan." — Kim Kardashian, probably, maybe.
After Kim Kardashian West celebrated the birth of her newborn daughter earlier this week, the mother of three proved Thursday she doesn't mess around when it comes to defending her family.
Charley Gallay / Getty Images
It all started when Lamar Odom, Khloé Kardashian's ex-husband, told BET's Mancave he knew his marriage was over "when she was on her second or third NBA player."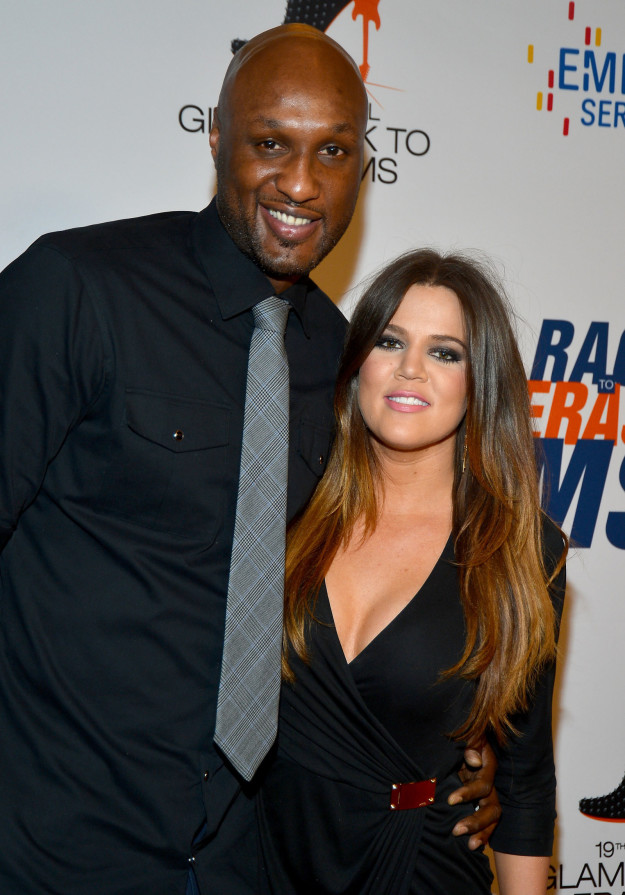 Frazer Harrison / Getty Images
The younger Kardashian sister and Odom were married from September 2009 until October 2016, but their relationship took a turn when rumors of her then-husband's alleged drug use and infidelity surfaced.
Their relationship became even more scrutinized when Odom was found unconscious in a Nevada brothel in 2015.
Samples of blood were taken to find out what was in Odom's blood at the time, and sex enhancers as well as cocaine were found at the scene of the incident.
Not taking the "burn" directed at her sister lightly, Kardashian fired back, "Or second or third brothel."
Twitter / Via Twitter: @KimKardashian
I have an ~inkling~ that Kim would agree.
E! / Via giphy.com