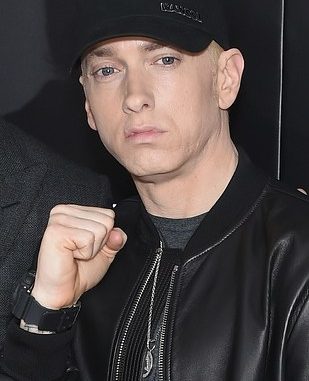 2.

And Eminem, his fellow Detroit rapper, has a verse on one of the 14 tracks, "No Favors."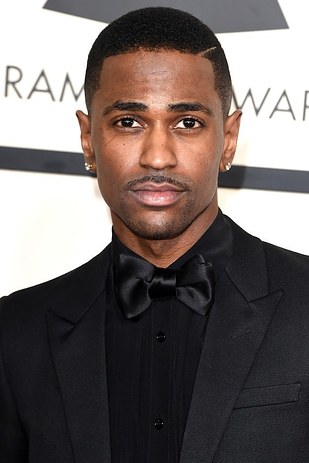 3.

In classic Eminem fashion, the verse contains some controversial lyrics. Most notably, the rapper disses the president of the United States with this line:
"I'm anti, can't no government handle a command, Your man don't want it, Trump's a bitch I'll make his whole brand go under."
4.

A lot of people are freaking out about the diss.
Eminem gave us the verse like #IDecided

— Terrence.✊🏾 (@xxtdc_movxx)
After Trump listens to @Eminem verse on No Favor😂

— Knockbump (@knockbump)
Trap fans not understanding an Eminem verse cause the dude uses actual words to form verses

— Ryan Walsh (@Beantown_Scampi)
Eminem dissed Ann Coulter and Trump in the same verse. He really is the Rap God 🙏🏼🙏🏼🙏🏼🙏🏼💯💯💯💯 #IDecided

— Ian L Brooking (@livingstonway)
If Eminem says Trump is a bitch then Trump is a bitch

— Cleveland Brown Jr (@ThaGoldenJet)
9.

Some people weren't thrilled.
eminem: rape rape rape stab kill MURDER!! ill piss on [celebrity]!!!! ill punch [a woman] in the face!!!!!!!!

emin… https://t.co/FVnnOYErAw

— el generico (@Glock__Lesnar)
Y'all shocked at a Eminem verse?…. Do y'all know who Eminem is? 😂

— The Terrible Uno (@SeanTheTerrible)
idk how to listen to eminem

— 🗡 (@6PAPl)
12.

And others were just excited to hear Eminem on the song, period.
When you realize Big Sean and Eminem have a song together on #IDecided 🔥

— aux god (@woeismeade)
What did Eminem and Big Sean just do to my brain

— AdiMedici (@AdiMedici)
cant argue about an Eminem verse you'll never listen to

— Party Caribbean (@play_on_verbs)
#idecided Eminem's verse got me like..

— Jonathan Avila (@johnny_boi20)
Eminem just dropped the coldest verse of 2017, I will tweet this again in December and it would still be true #IDecided

— PARALLAX (@lordxjigga)
17.

At least we know Eminem's still around to keep everyone on their toes.
Check out more articles on BuzzFeed.com!