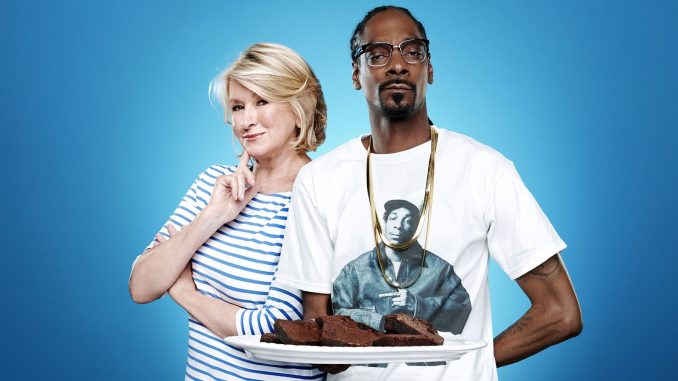 Martha Stewart and Snoop Dogg, the world's most unexpected culinary duo, now have a premiere date for their new VH1 cooking show!
"Martha & Snoop's Potluck Dinner Party" premieres on Monday, Nov. 7 at 10PM ET/PT on VH1.
The weekly series will focus on a themed meal each episode, featuring dishes cooked with Martha and Snoop's individual spin on them.
(VH1)
You can also expect to see guest stars like Seth Rogen, Ashley Graham, Bella Thorne and more!