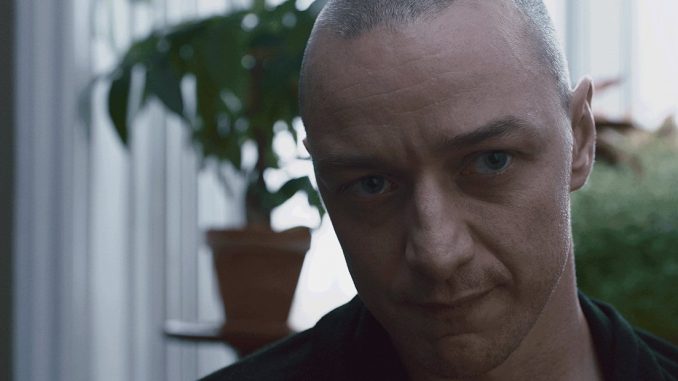 M. Night Shyamalan's psychological thriller "Split" blew away box-office expectations, earning an estimated $40.2 million in ticket sales over inauguration weekend.
Though many were focused on Friday's presidential inauguration and Saturday's nationwide women's marches, "Split" doubled forecasts to easily lead all films. The Universal Pictures release again brings together Shyamalan, director of "The Sixth Sense," with the low-budget horror experts of Blumhouse Productions.
"Split," starring James McAvoy, was made for less than $10 million.
James McAvoy in 'Split' (Universal)
Opening in second place was the Vin Diesel action sequel "xXx: The Return of Xander Cage," with $20 million. It's the third film in the trilogy and first installment in 12 years.
Last weekend's top film, the stirring mathematician drama "Hidden Figures," held on well, sliding to third place with an estimated $16.3 million.