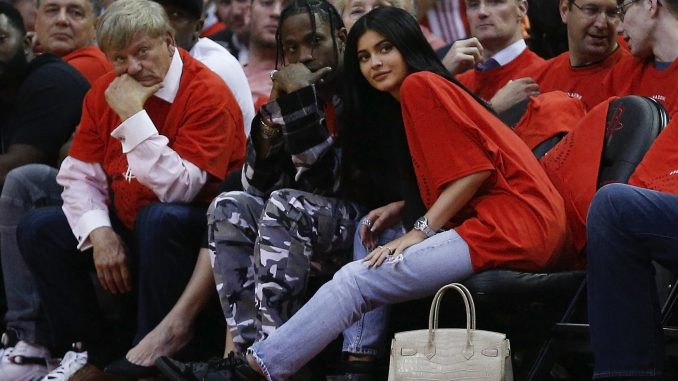 Kylie Jenner is sitting "kourtside" with Travis Scott!
The reality star was spotted attending Game Five of the 2017 NBA Playoffs with the rapper on Tuesday in Houston.
They both sported casual looks, with Kylie in a red oversized shirt and ripped jeans and Travis in camo pants and a plaid top.
(Getty Images)
Travis also shared a photo from the game on his Instagram on Tuesday, showing him on the court holding a mic.
"MORE WINS FOR THE GANG @houstonrockets," he captioned.
(Getty Images)
Kylie has also made headlines recently with the announcement of her new E! docuseries "Life of Kylie," and she spoke exclusively with Access Hollywood about the project at the grand opening of The Sugar Factory American Brasserie in Las Vegas over the weekend.
"I wanna show people an inside, a more of an inside of my life, 'cause I do keep a lot private," she said. "I think it'll be fun!"