Saint West's loved ones are helping him celebrate a major milestone.
Kim Kardashian and Kanye West's son turned 1 on Monday, and received a series of well wishes from his famous family in honor of the special occasion.
Khloe Kardashian and Kendall Jenner chimed in on their official websites, sharing mutual disbelief over how fast their nephew is growing up.
(Kim Kardashian West/KimKardashianWest.com)
"Can't believe how quickly time flies!" Khloe wrote. "Watching my little Saint grow this past year has been amazing. He's seriously such an angel and could not be more adorable. What a light he's been for our family!"
Kendall echoed Khloe in her own post, gushing over Saint's "happy and amazing personality" while expressing gratitude for his arrival.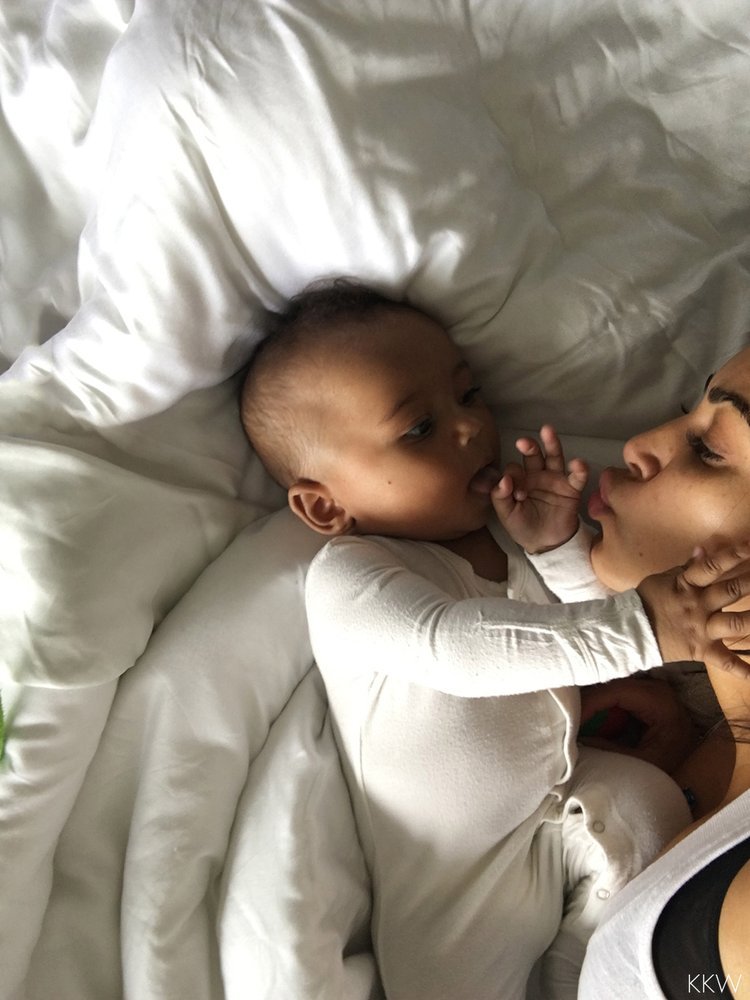 (Kim Kardashian West/KimKardashianWest.com)
"Saint, I can't believe it's been a year since you came into our lives!" the model wrote. "You're the sweetest addition to the fam."
Kourtney Kardashian and Kris Jenner both shared adorable throwback photos of a newborn Saint, with Kourtney also marveling at how long it's already been since his arrival.
"I can't believe this was one year ago today," the mom of three wrote on Instagram, captioning a selfie showing Saint bundled up in her arms. "Happy birthday my little Sainty."
Kim herself has stayed off the social media radar since her Paris robbery in October, but the mogul's pal Jonathan Cheban took over her official website on Monday and shared a set of "never before seen" pics of her cuddling with her baby boy.
She and other loved ones threw an at-home bash for Saint's big day over the weekend, which Kourtney and Kylie Jenner previewed on Snapchat.