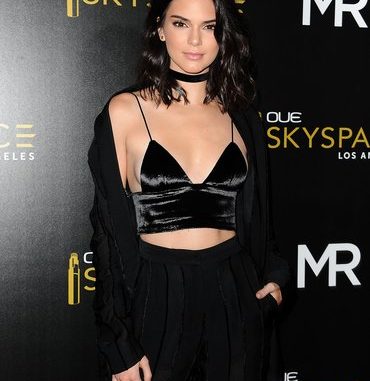 Kendall Jenner has finally responded to the backlash over her ballet-inspired photo shoot.
The supermodel appeared in a video for Vogue Spain last month, in which she wears pointe shoes and a leotard while striking various poses inside a dance studio. Some dancing professionals took issue with the concept, citing Kendall's apparent lack of technique as evidence that a real ballerina should have been used instead.
"To our eyes, the whole thing reads as pretty disrespectful to the artists who devote their lives to this demanding craft," a blogger for Dance Spirit wrote after the clip dropped.
On Thursday, Kendall addressed the controversy for the first time in a post shared on her official website, and said she found the criticism amusing in light of major life events surrounding other people in the spotlight.
"It's so funny that people are getting pregnant and married – or having crazy drama – but my drama is ballerinas being upset at me!" she wrote.
Kendall went on to defend her role in the shoot, saying she had no time to prepare herself to portray an authentic ballet dancer.
"I didn't even know I was going to be a ballerina until I went into hair and makeup. I never said I knew ballet and I didn't practice beforehand. I just show up to do my job," she explained.
Kendall said she didn't expect such a negative reaction considering the "many important things going on in the world," but emphasized that she never intended to undermine anyone's hard work or passion.
"I have so much respect for women who do their jobs really well and would never purposely try to offend anyone," she wrote.
However, Kendall also told readers that the controversy won't hold her back.
"It's obviously not going to stop me from working hard and being me," she added.
"Dance Moms" star Abby Lee Miller was one of the more high-profile critics who took issue with the Vogue Spain shoot. According to a screenshot posted by The Shade Room in September, Abby chimed in on an Instagram photo from the spread which shows Kendall standing en pointe against a ballet barre.
"I cannot be a fan of this shoot," she wrote at the time, also suggesting that Kendall's "momager" Kris Jenner should have put the 20-year-old in dance classes.
"There are so many amazing dancers in the world… Kendall Jenner is not one of them," she added.
The comment section on Kendall's photo has since been disabled.