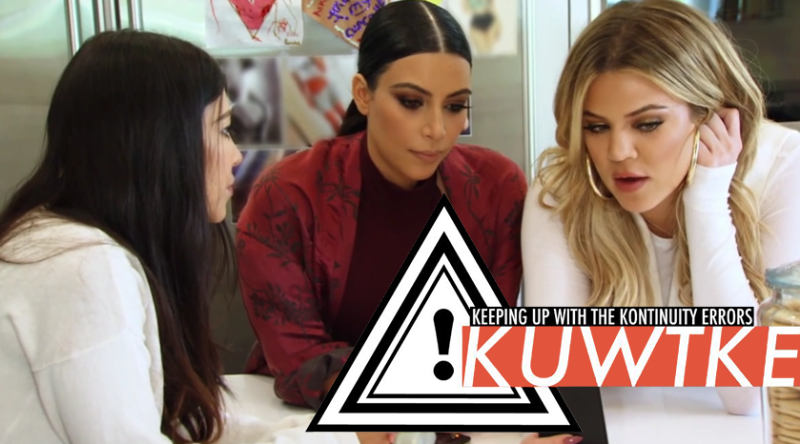 Hello, Dolls! It's great to see you all again. I hope you've had a restful few weeks between Keeping Up With the Kardashians seasons, and you've properly mourned the loss of KUWTK's old, tired, and clunky graphics. That's right, ain't no old graphics, bih, we got new graphics and opening sequences, bihhhhh! Things are rapidly changing in the Kardashian/Jenner household, so we're thankful that we have a safe space in which we can keep up. Speaking of keeping up, let's dive right in to this lightly packed premiere and uncover when and why we were lied to by Calabasas' first family. Come here, hold my hand, and let's go dolls.
On Sunday night's episode, the A-Plot was the tension between Kris and Caitlyn Jenner and how that affected their children; the B-Plot was Kourtney's new single life; and the C-Plot was Khloe's contrived Complex cover shoot. #LEGGO.
Well, well, well, here lies the Calabasas K(imberly), K(ourtney), and K(hloe), in Queen Mother Matriarch Kris Jenner's kitchen. To really get this season started, our stars opened the episode with some leftover footage from Season 10. The quad talks about Khloe getting a second ear piercing because her first was done poorly. Kris suggests getting her first piercing sewn shut and then re-pierced, naturally. If nothing but pros at a good old fashioned pile-on, Kourtney wishes she could get her belly-button hole sewn shut, and Kris, her vagina. Kim has no holes she wants sewn shut, so she remains mum on the topic. Yes, this feels right. The first scene of Season 11 of Keeping Up With the Kardashians was filmed on July 6, 2015.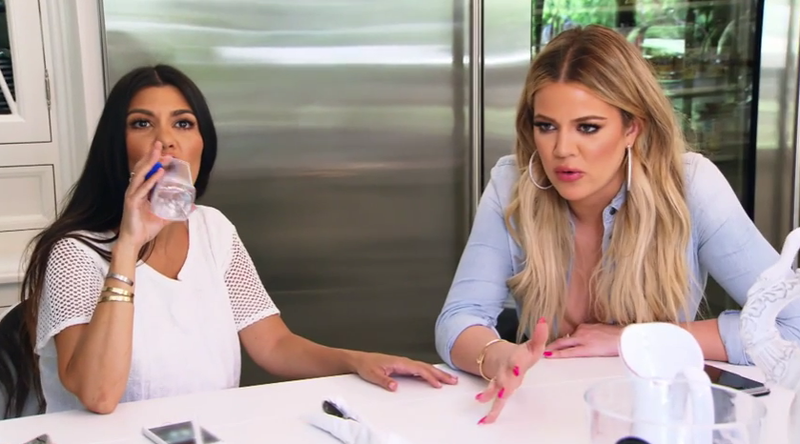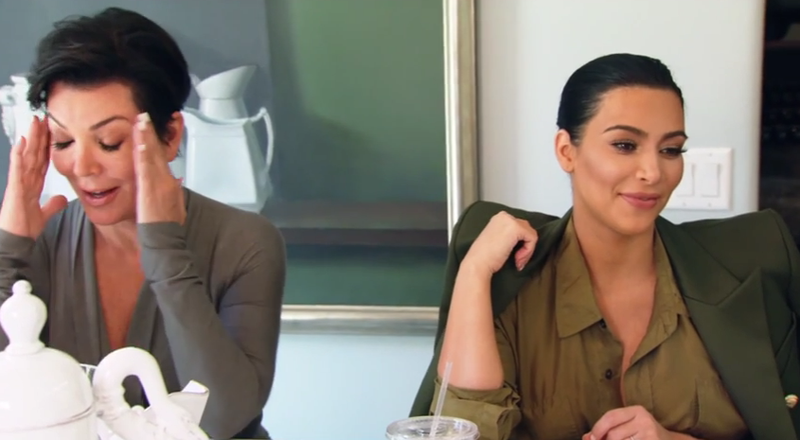 Notable Tech/Gamer Visionary, Mrs. Kimberly (née Noel) Kardashian West lands in San Francisco. Like anyone with a leading mobile game and app, Kim sits on a one person "panel," which in reality is a one on one interview or intimate conversation, with former Justice of the Superior Court of California, Judge LaDoris Cordell. This dynamic duo, according to Kim, discussed women's beliefs confidence, power and sexiness. Now that's what I call a tech conference!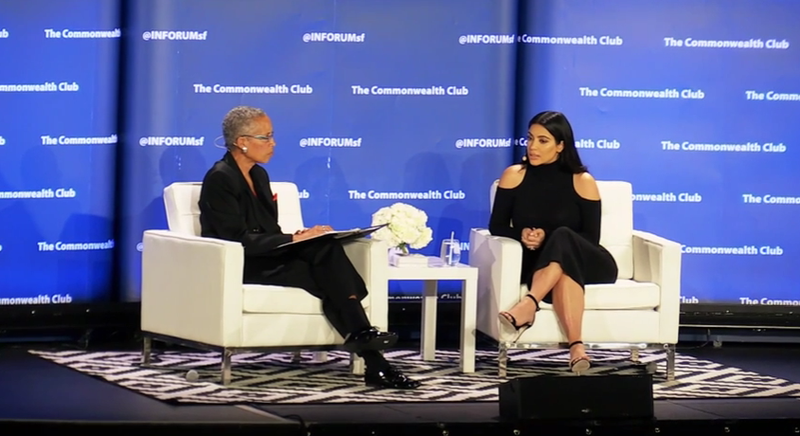 After the "panel" Mrs. West retires to her cozy green room takes a call from Caitlyn Jenner. Kim, still adjusting to Caitlyn's transition asks if it's okay to call her "Bruser" like they did when Caitlyn identified as "Bruce." Now, we over here at KUWTKE, inc. are not known experts on how a family dealing with gender transitions should handle their pronouns and nicknames, but I doubt this is the way. In any case, Caitlyn agrees, because no matter how problematic her views are she's nice to a fault. Nicknames aside, Caitlyn tells Kim that she would love for her Kardashian children to show their support at the ESPY's the following month. Kim agrees, but the most important part of this scene was Kim's cracked Blackberry. I wonder if North did that too, huh, Kim?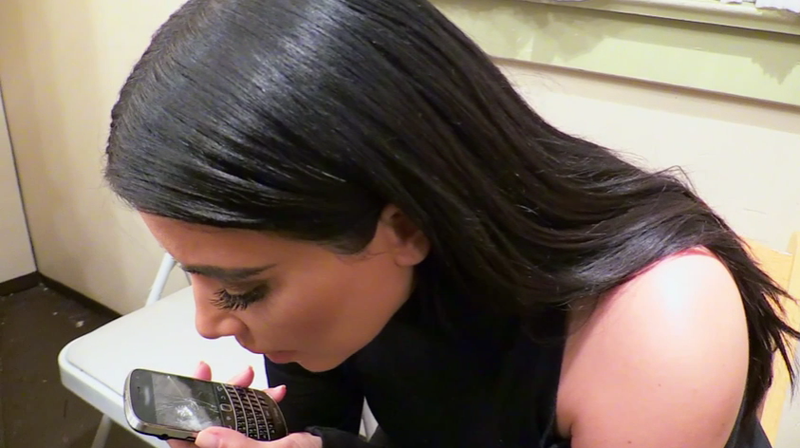 Kim's conversations with Judge Cordell and Caitlyn Jenner were filmed on June 30, 2015.
At Kourtney's Scott Free Mansion, Kim and Victoria's Secret model, Kendall Jenner drop in. Kim asks Kendall if she's going to attend the ESPYs, to which Kendall replies that she will, but she's nervous. Kendall is mostly nervous about Caitlyn's critics, and Kim chimes in that she's nervous about Caitlyn's ability to walk in heels in front of millions of people. Kendall Jenner must be coming for Cara Delevingne's acting wig because this scene was filmed on July 30, 2015, two weeks after the girls attended the ESPY Awards on 7/15/15. Well done, Kim and Kendall, we'll be sure to add this to your reel!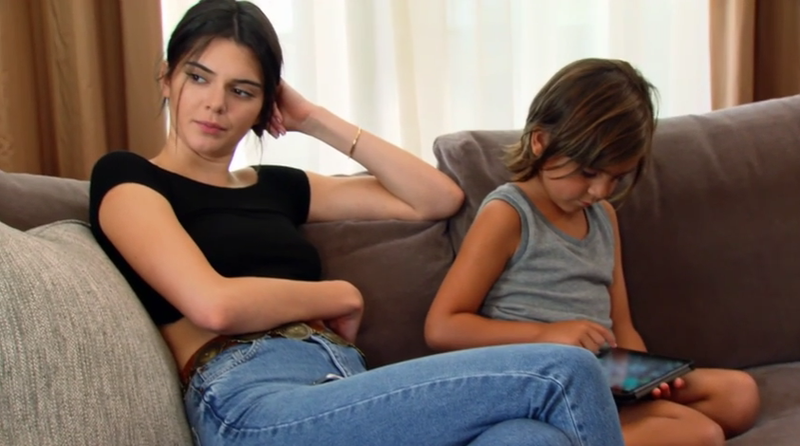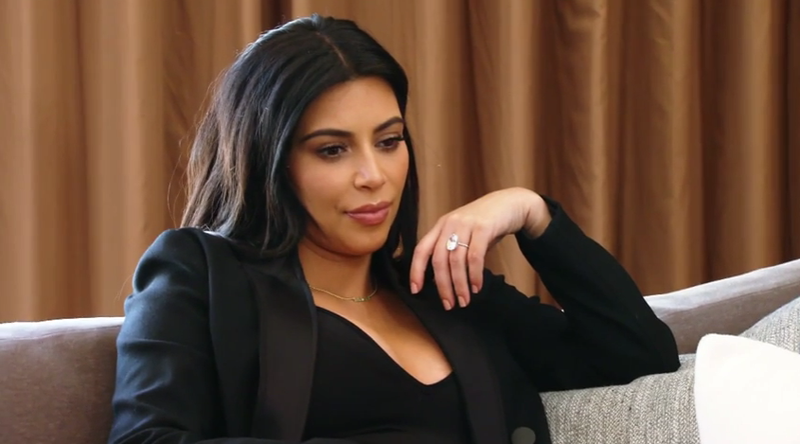 On their way to a Malibu winery, Khloe and Kourtney unwind in the backseat of an SUV. Khloe is psyched that she coerced a sad Kourtney out of the house and onto her Malibu wine trip with Kris and her boyfriend, Corey Gamble.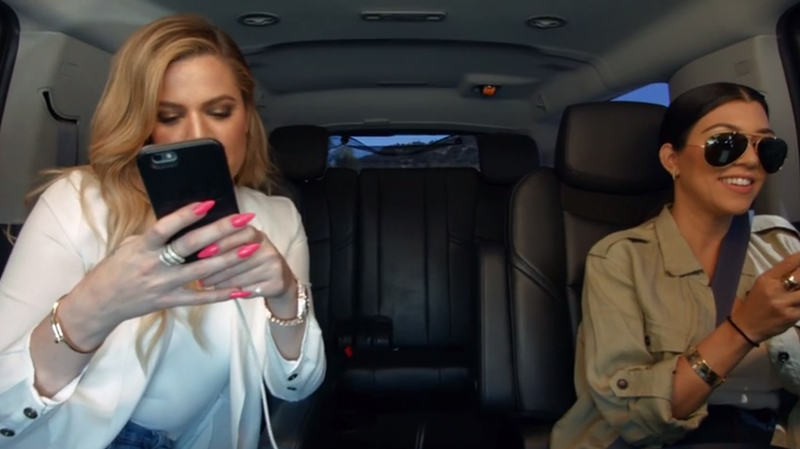 Nearby, Kris and Corey helicopter to the Malibu winery.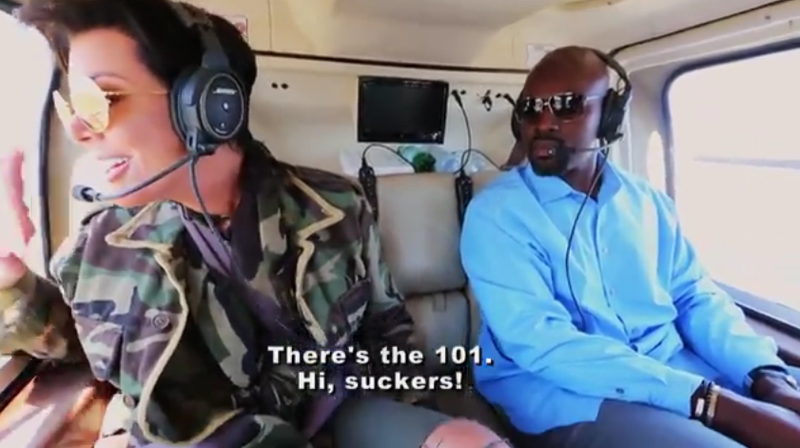 When Kris meets up with her children whom she couldn't deign to drive to Malibu with, they all sit down for a nice lunch paired with local wine and out-dated views on parenthood and what a growing child needs thanks to Mr. Corey Gamble. To a hurting Kourtney whose partner of NINE YEARS has gone to be a part of the wind in her past, Corey asks what to do with all the applications from men he's getting for her. Okay, we're with you, let's keep it cheeky and light. However, Corey takes it a bit too far and says that "We got males in the house! They gotta be raised by some lions, you know what I'm saying?" Sir, have a seat and stay there while you get stung by that bee you swatted away.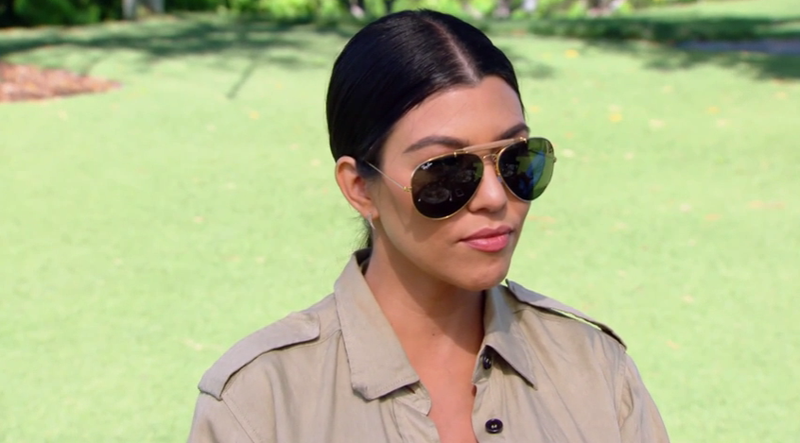 My staff when Corey speaks.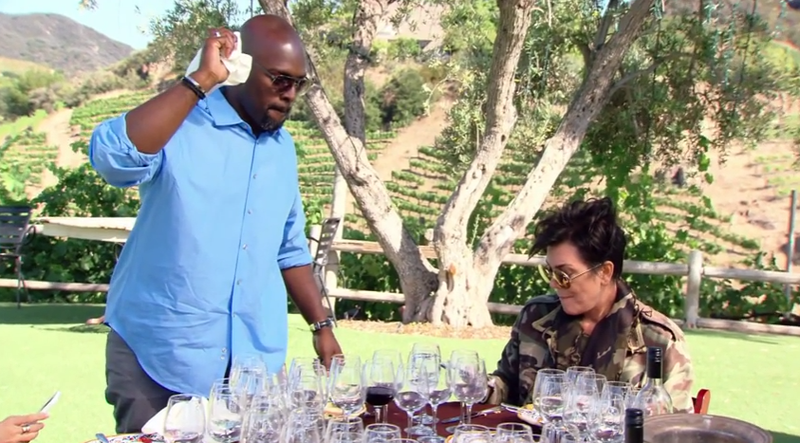 For some reason, there are giraffes at this winery and the Krew takes pictures with one of them. Adorable. Before they take a ride to look at test of the rest of the animals at the winery Kourtney had every member of the KUWTKE staff breaking out their praise rags and church fans when she tells her family that she doesn't "know what okay means" when Kris asks if her hair is okay. Welllll, hallelu! Kourtney's sermon on the Malibu Wine mount was filmed on July 10, 2015.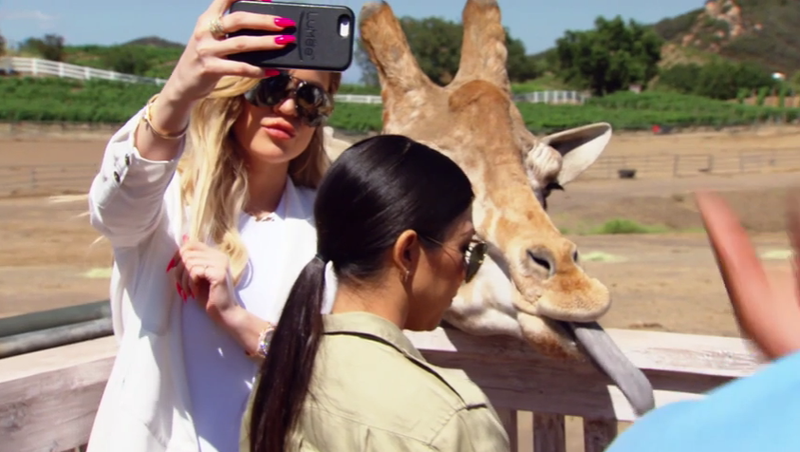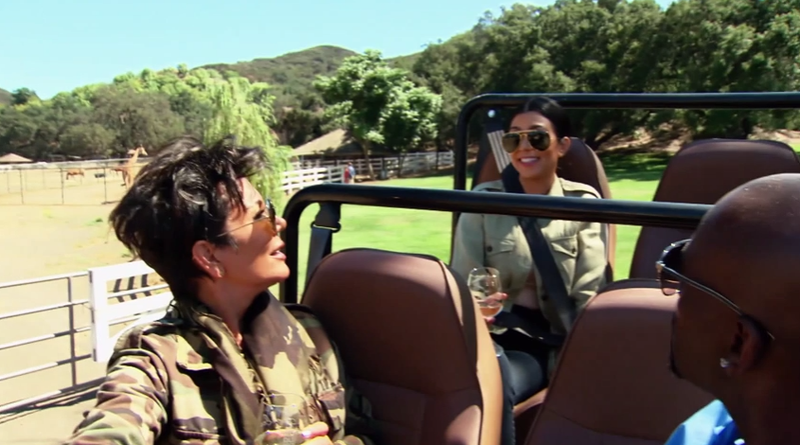 Also, Kris, to answer your question: Your hair is not OK.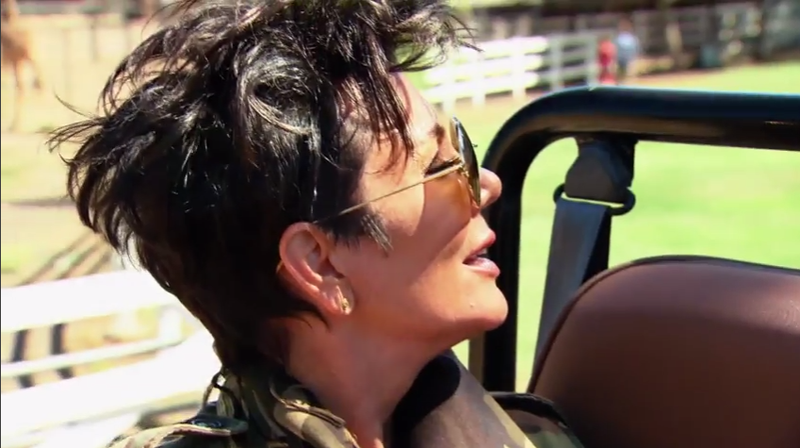 Over at Khloe's Krib, Khloe has both Kimberly and Kourtney over for a visit. After taking a series of photos of Kourtney watering a plant, because she just looks so darn cute, the ladies facetime Kris to let her know that they will be going to support Caitlyn at the ESPY Awards where she will be honored the following day. Kris is surprisingly accepting, and they all decide to get dinner post ESPY's to show their support for Kris Jenner as well. The kindness you all is o.ver.flow.ing. This scene was filmed on July 13, 2015 two days before the ESPY Awards, so it's unclear as to why Kris Jenner's eldest daughters kept insisting that the ESPY's were the following day.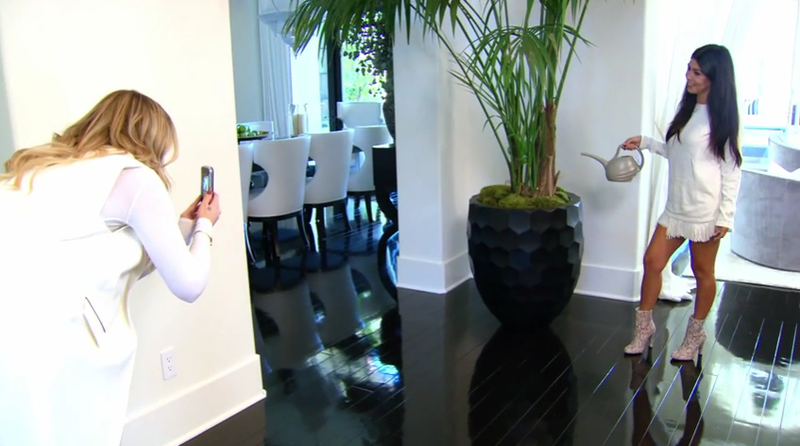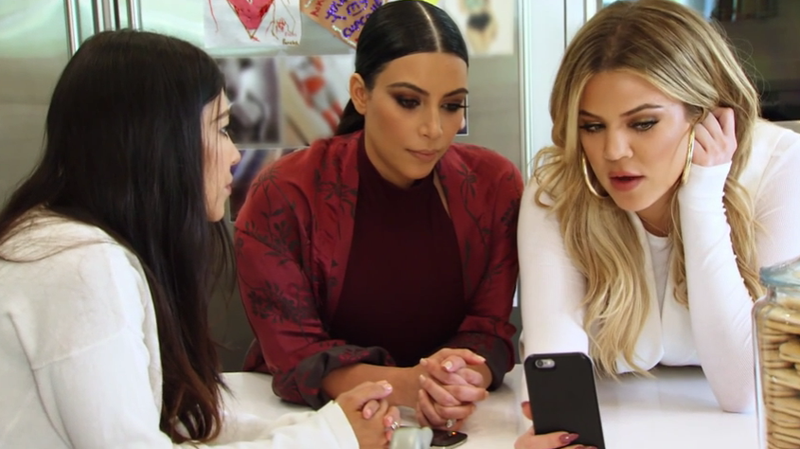 Scene 17/Scene 18: Filmed on July 15, 2015
Kim is at her mama, Kris Jenner's house, preparing for the ESPY's overly concerned with how her back fat looks in her gown. Kim complains to Kris, and Kris is not having it. Kris tells Kim that she has bigger fish to fry, AKA waiting to watch her ex-husband in a dress on national TV. Well.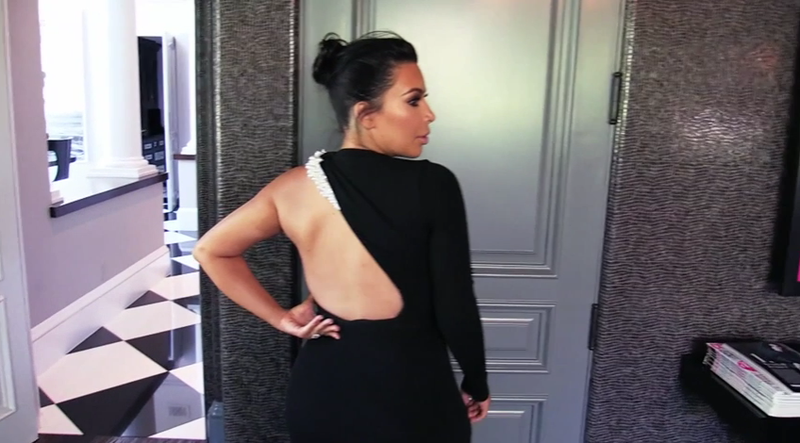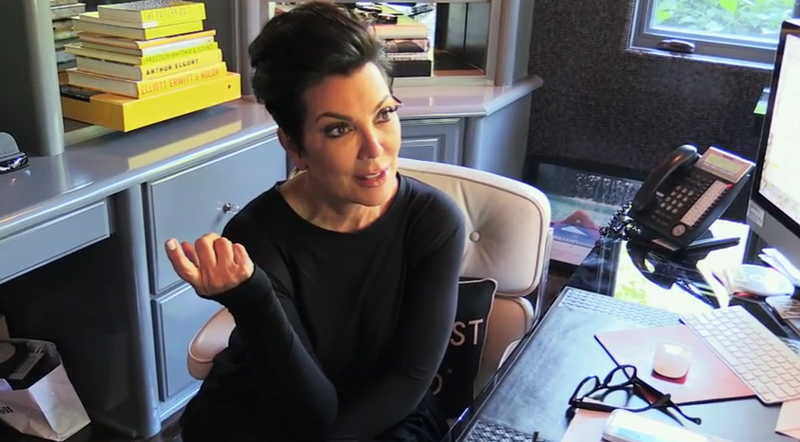 Down the road at Kylie's mansion, Kyles and Professional Model, Kendall Jenner prepare for the same event. As sisters do, the ladies fight over shared clothes. Kylie doesn't want Kendall borrowing her dress to wear to dinner with Kris post-ESPY's when she can obviously have someone drop by her condo and pick something up for her. DUH. Kendall doesn't want to put her staff out like that and calls Kylie a "fucking bitch," before she sends her apologies to Kylie's dogs because their mom is a "cunt." Isn't family just the greatest!?!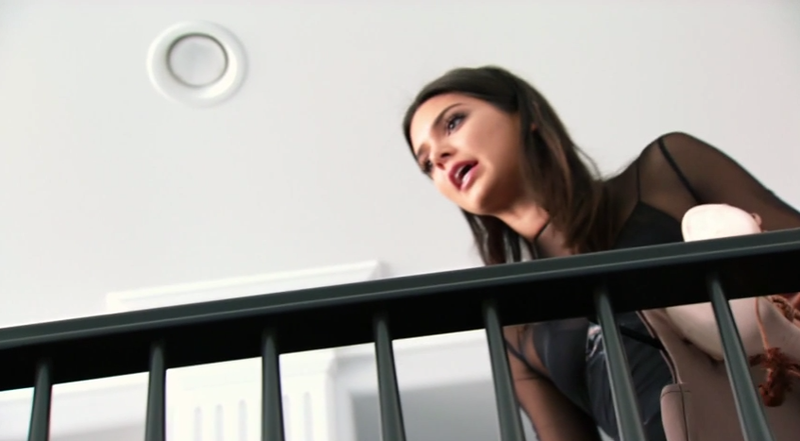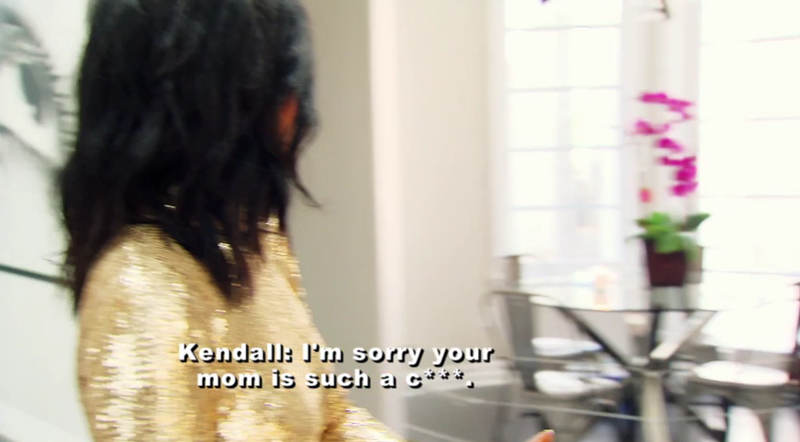 Both of these scenes were filmed on July 15, 2015.
Scene 21: Filmed on July 15, 2015
After the ESPY's Kourtney, Kimberly, Khloe, Kendall, and Kylie meet up with Kris at the their favorite spot in LA: Ruth Chris' Steakhouse. It's lovely to see all six stars on the series breaking bread at one table. Kris is proud of her girls and Caitlyn's speech. Looks like things are on the mend, I wonder what drama they'll stir up for the rest of the season. Like Scenes 17 and 18, this was filmed on July 15, 2015.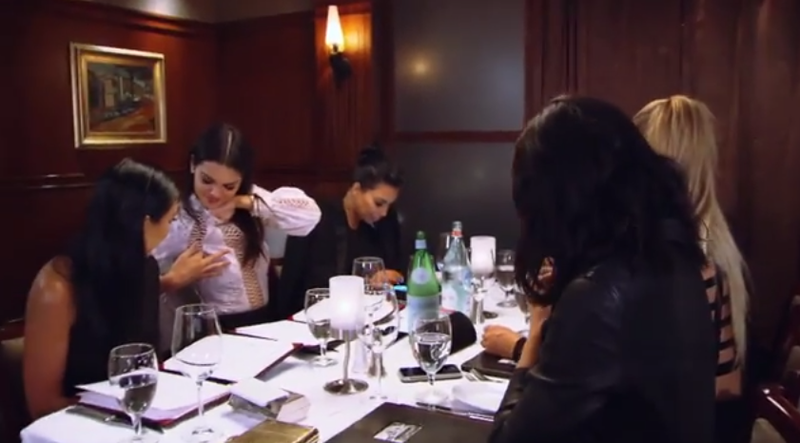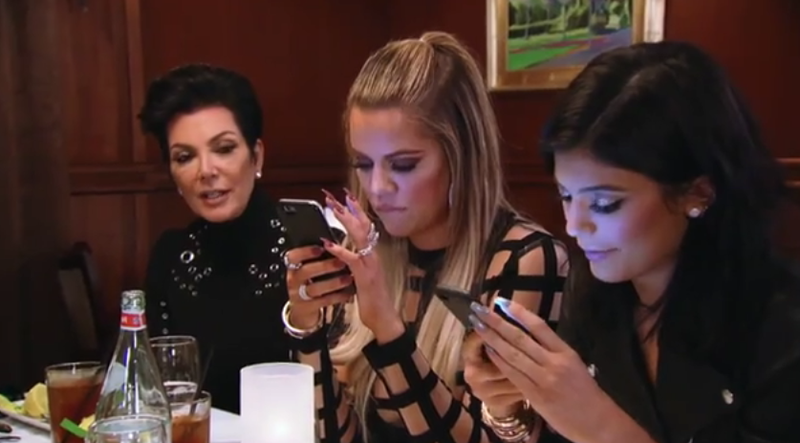 Well, what a lovely homecoming it's been dolls, but as sweet as it is to say "hello," we must say "goodbye" again. But no worries, I'll be back next week for another KUWKhloe's Body re-cap on #KUWTKE. Until then. #DoIHaveAStarKim.
---
Mariah Smith is writer and comedic performer who keeps up with the Kardashians. For more Keeping Up With The Kontinuity Errors click here. You can follow her on Twitter @mRiah.