Jennifer Aniston made headlines in July when she wrote a guest column titled "For The Record" for the Huffington Post, in which she noted she was "fed up" with the "scrutiny and body shaming" that comes with celeb news.
The actress used her own experiences with tabloid media to prompt a larger conversation about how society views women. The piece was praised by columnists and many celebrities, and in a new interview with Marie Claire, which features her on its December cover, Jennifer explained why she tackled the topic.
"My marital status has been shamed; my divorce status was shamed; my lack of a mate had been shamed; my nipples have been shamed. It's like, 'Why are we only looking at women through this particular lens of picking us apart? Why are we listening to it?'" Jennifer told the mag. "I just thought: 'I have worked too hard in this life and this career to be whittled down to a sad, childless human.'"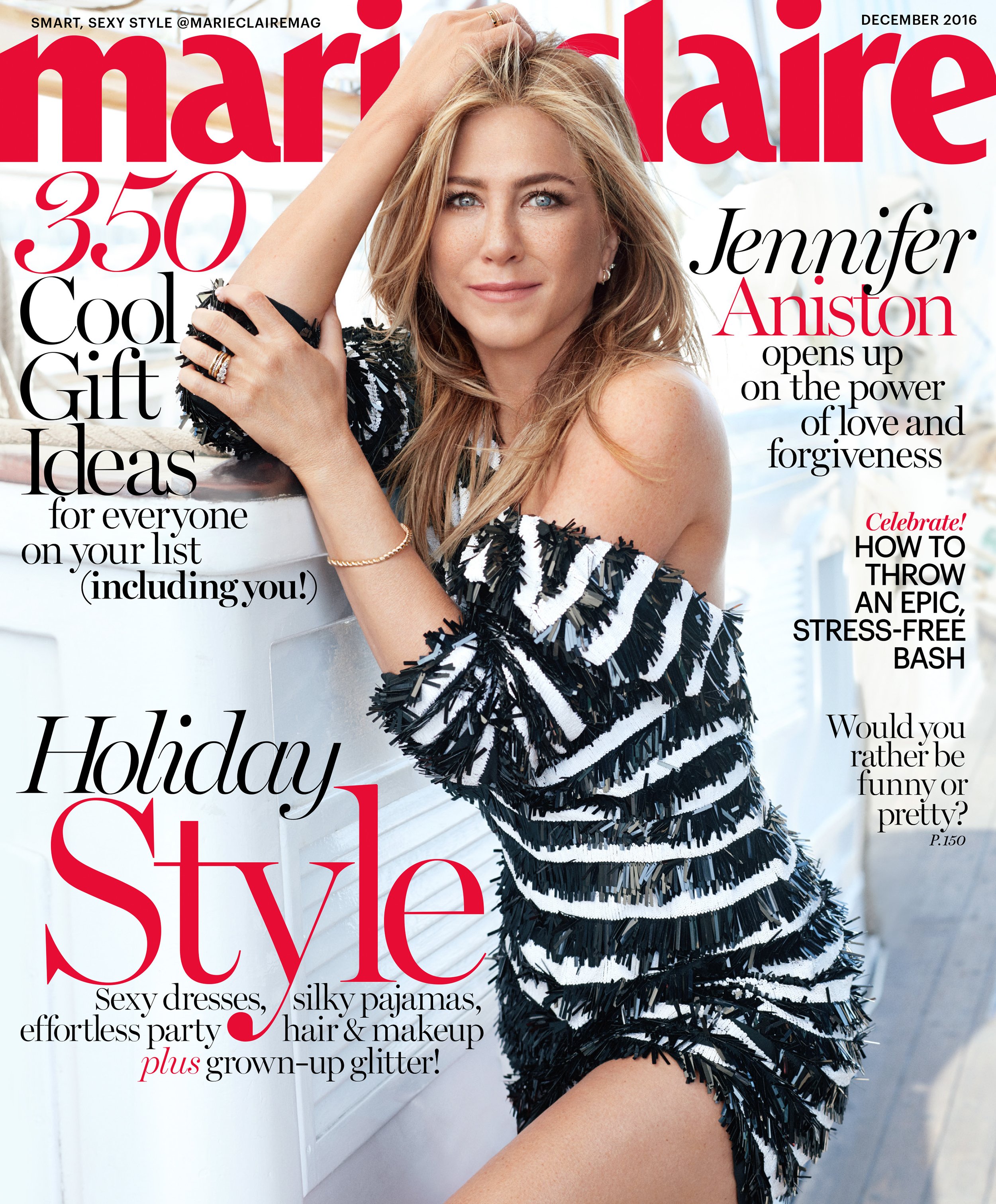 Jennifer Aniston on the cover of Marie Claire magazine December 2016 (Michelangelo Di Battista/Marie Claire)
In Marie Claire's latest profile on the actress, she also opened up about her spouse – Justin Theroux.
"Why is he the right person for me? All I know is that I feel completely seen, and adored, in no matter what state," she said. "There's no part of me that I don't feel comfortable showing, exposing. And it brings forth the best part of myself, because I care about him so much. And he's such a good person. It hurts me to think of anything hurting him."
Jennifer can next be seen on the big screen in "Office Christmas Party," alongside Jason Bateman and Olivia Munn. The film hits theaters on December 9. Marie Claire's newest issue hits newsstands on November 15.