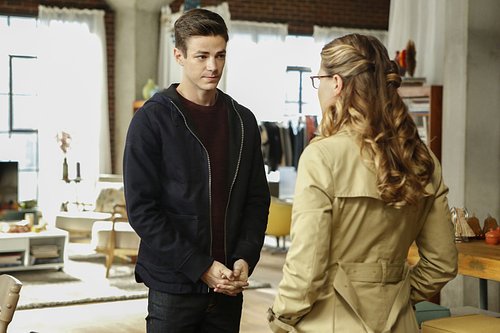 The CW's four-night crossover event is on the way, and to get fans ready, the network has released an action-packed trailer.
The more than two-minute clip shows the arrival of the Dominators, the alien villains set to take on Team Arrow, Team Flash, Supergirl and the Legends of Tomorrow.
"Aliens," Barry Allen shouts, after seeing them land on Earth.
"We must exterminate your kind before the scourge of your planet becomes the scourge of ours," one of the Dominators says.
The new trailer not only sets up why the heroes need to band together to fight the aliens, but it shows Kara Zor-El/Supergirl meeting Green Arrow, Firestorm, White Canary, The Atom and Heat Wave.
The crossover event begins on "Supergirl," which airs Monday at 8/7c on The CW