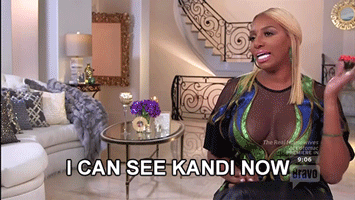 1.

The Real Housewives of Atlanta has given viewers many surprising moments over its nine seasons.

Marriages have ended, friendships have been torn apart, wigs have even been shifted – we have seen a LOT.
3.

Former archenemies came together against former best friends and well, I'm still shocked.
4.

First, let's look at Phaedra Parks and Kenya Moore, who previously accused each other of having affairs and copying business ideas.
5.

But this season, they've been bonding over tumultuous relationships and they took their budding friendship a step further on Sunday's episode by traveling to volunteer at a sleepaway camp for children from Flint.

Honestly, who ever thought we'd see the day these two would squash their beef?
6.

And yes, their newfound friendship is already causing tension with Parks' main squad, who all still have outstanding issues with Moore.
7.

Meanwhile, in another surprising turn of events, Nene Leakes seems to be the only housewife to have Kandi Burruss' back – and she's not even a cast member anymore.

The two strong personalities have bumped heads since Burruss joined in Season 2. Most of their past fights have been caused by Leakes' "superior attitude" (according to Burruss) and Burruss being shady and standoffish (according to Leakes).
8.

But Leakes defended Burruss on Sunday's Watch What Happens Live when a viewer asked her what she thought about the falling out between former BFFs Burruss and Park (a third alliance switch, for those keeping track).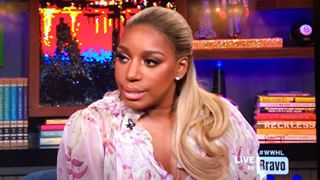 "Well, I think that Kandi had been holding back for so long and keeping secrets," Leakes said. "For me — yes, I know them in a different way than the viewers do — for me, I got your back, and I'm loyal to you until you're not loyal to me. And you're not gonna just keep shooting at me and think I'm not gonna shoot at you. So I'm OK if Kandi wants to blow her head off every now and then. I'm fine with that."
9.

She also shared that she and Burruss have been working on building a friendship since the last reunion and, get this, IT'S GOING WELL!

Leakes said she hasn't spoken to Parks much since last season's reunion.
Check out more articles on BuzzFeed.com!