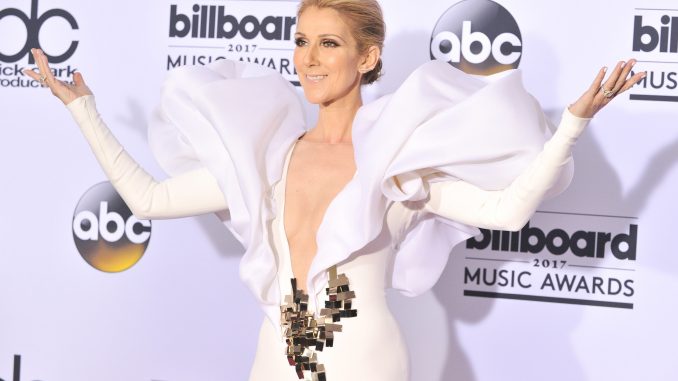 Drake was a high roller in Las Vegas, beating Adele's record for most wins at the Billboard Music Awards. Cher and Celine Dion each reflected on their own iconic careers and amazing songs on Sunday night's awards show, while a moment of silence was held for rocker Chris Cornell, who died Thursday in Detroit. Miley Cyrus delivered an emotional, but low-key performance and Vanessa Hudgens shined as co-host.
These are the top moments from the awards show.
DRAKE'S LUCKY 13
The rapper broke Adele's record with 13 wins for the night as well as an eye-catching performance in the middle of famous Fountains of Bellagio. With the streams of water and fireworks timed to his song, "Gyalchester," the Canadian rapper danced around a platform in the water.
He already had 10 awards by the time the show began, but made sure to give a shout out during his acceptance speeches to his friends in the audience including Nicki Minaj, co-host Ludacris and Lil Wayne. The Chainsmokers, who tied Drake with 22 nominations, won four awards, while other top winners, Beyonce and twenty one pilots, both won five each, but did not attend.
(Getty Images)
VANESSA GEEKS OUT
New co-host Vanessa Hudgens was acting more like a fan than an emcee with her enthusiastic intros as well as singing and dancing throughout the night. She impressed early with her rapping skills to show her love for Nicki Minaj, then tried a heartfelt rendition of Dion's "The Power of Love."
Later on she showed up in one of Cher's iconic stage costumes and danced along to Cher's performance from the audience.
Even Drake took notice in his acceptance speech, adding that Hudgens looked "amazing," which drew envious looks from Nicki Minaj.
NEW MILEY
Even Miley Cyrus' family noted the change in demeanor at this year's award show for the former Disney star when her sister Noah Cyrus introduced her "for the first time in years with pants on." Once known for her shocking performances of twerking and dangling naked from a wrecking ball, the singer performed the slow-burning love song "Malibu," without much of her signature in-your-face sexiness.
She paired the breezy single with a muted performance with acoustic instruments and a simple white crop top and wide brimmed hat.
But the singer, who is engaged to Liam Hemsworth, couldn't hide her emotion by the end when her eyes teared up.