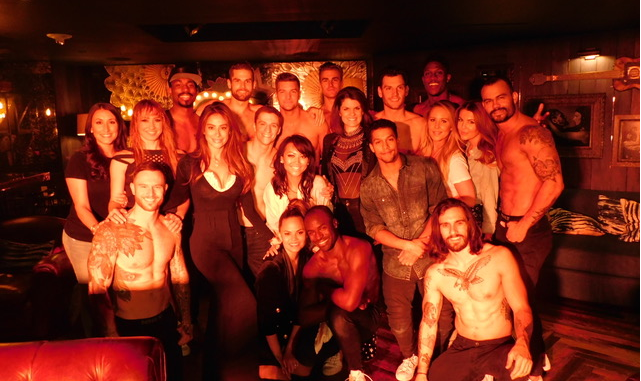 Chrissy Teigen had a pretty good reason to miss out on husband John Legend's Billboard Music Awards performance, even though she was just a few blocks away!
The model, TV personality and cookbook author skipped John's live collaboration with Florida Georgia Line during Sunday's ceremony at the T-Mobile arena in Las Vegas to hit up "Magic Mike Live" at Hard Rock Hotel & Casino with her squad.
She documented snippets of the outing on Snapchat, teasing followers with some pre-show excitement.
(Magic Mike Live Las Vegas)
"Hello, ladies! What are we doing? 'Magic Mike,' baby!" Chrissy said with a laugh in one clip, leading her crew down what looked like a hotel hallway.
While Chrissy may have chosen a girls' night over being with John for his big BBMAs moment, the music superstar was likely aware of her plans. Earlier in the day, Chrissy explained on Twitter that she'd already decided to spend time with local family in Sin City instead of hitting the red carpet with her longtime love.
"My sister and niece live in Vegas. I'm hanging out with them and not trying to force my back into a dress," she wrote, adding that she would still tune in to the live broadcast to catch John onstage.
And, she apparently did have time to do both.
According to a press release, the 31-year-old caught up with the "Magic Mike" cast during an exclusive meet-and-greet backstage after the 10 p.m. show when the BBMAs were already well over. She, her sister and their pals also posed with the guys in a big group photo.
As for her thoughts on the performance, Chrissy tweeted on Monday that the show was "dope."