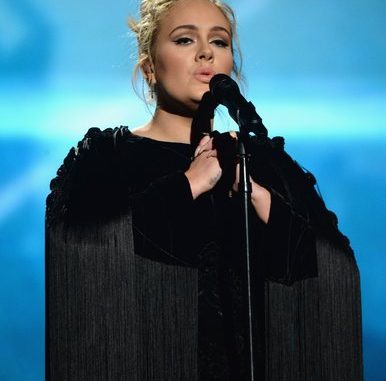 Celebs tweeted their support for Adele after the British singer had to restart her George Michael tribute on the Grammys stage on Sunday night.
Adele stopped her version of "Fastlove," one of George's hits, before the chorus during the live broadcast on CBS.
"I know it's live TV," she said, her subsequent remarks cut out of the live broadcast.
"I can't do it again like last year. I'm sorry for swearing and I'm sorry for starting again. Can we please start it again? I'm sorry. I can't mess this up for him," she said.
Backed by an orchestra, Adele kicked the song off again and nailed it.
And celebs tweeted praise her way.
"#Adele taught us a all a great lesson just now. If it's not right? START OVER AND NAIL IT! And she did. Love you, girl," Bette Midler wrote.
"Adele is the treasure of our world. Unbelievable," figure skater Johnny Weir tweeted.
"FABULOUS tribute #GRAMMYs to #GeorgeMichael by #Adele Just AMAZING!! I miss my baby!! #LifeIsGood #Blessed #Respect #Classic," Vivica A. Fox wrote on Twitter.
"I commend @Adele for starting over and making it right! Very very good," Charlie Puth tweeted.
Chrissy Teigen, who cheered Adele on from the audience, wrote, "Major major @Adele respects. Sh** happens when you actually sing live. She was incredible."
Ellen DeGeneres, whose show Adele visited first to discuss her sound difficulties at last year's Grammys, tweeted, "@Adele, you get every do over you ever need. Ever. #GRAMMYs."