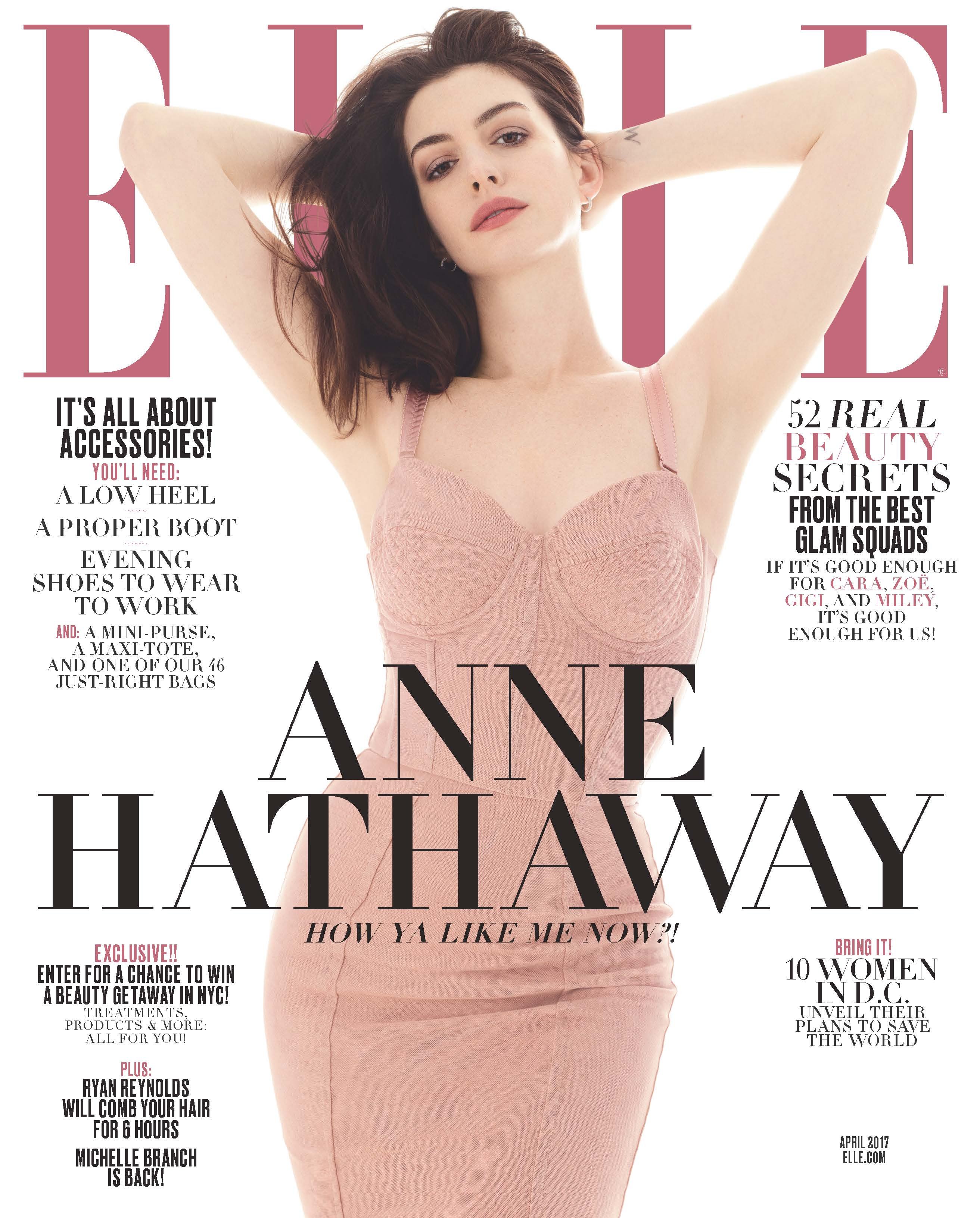 (Terry Tsiolis)
"Even though I've been in some female-centric films, I've never been in a film like this. It just kind of makes you aware of the ways you sort of unconsciously change yourself to fit certain scenarios," she told the mag. "There are certain things you understand about one another because of experiences you have in common…it's probably easy for men to take that for granted."
The all-female spinoff of the "Ocean's Eleven" franchise also stars Sandra Bullock, Sarah Paulson, Helena Bonham Carter, Rihanna, Mindy Kaling, Cate Blanchett and Awkwafina.
"Just being on a set where I'm the one who possesses that ease is really something. It's a nice alternative narrative," she added.
(Terry Tsiolis)
"Ocean's Eight" is in theaters on June 8, 2018.
For more on Anne, Elle is on newsstands March 21.