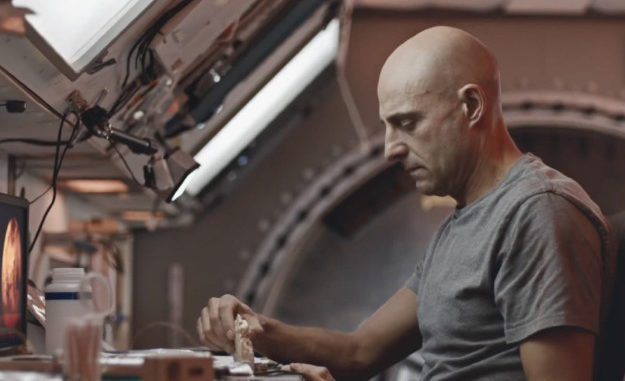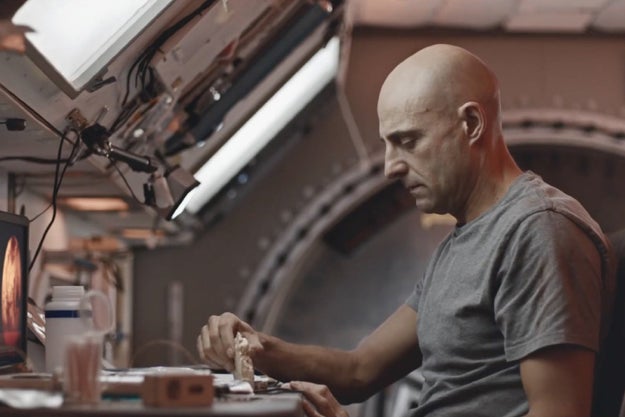 You know all about the big films opening in July, but here are some smaller ones you won't want to miss.
Approaching the Unknown
Mark Elijah Rosenberg's Approaching the Unknown has the misfortune of hitting theaters in the shadow of The Martian. It's impossible not to compare the two — they're both about missions to Mars that go wrong, leaving a lone astronaut struggling to survive. But the smaller, more pensive Approaching the Unknown is better looked at as an acoustic cover of the tune Ridley Scott's movie played at arena rock levels. Its main character, Captain William Stanaforth (Mark Strong), is also a scientist, having leveraged his discovery of a way to create water molecules from dirt into a chance at a one-way trip to Mars. Approaching the Unknown's minor key pleasures are in the way it documents how Stanaforth's analytical approach to his experiences gives way to more poetic, fragile meditations as the immensity of his loneliness and vulnerability in the vastness of space settles in. It's a journey rather than a destination, and while it's not a Strong solo show — Luke Wilson and Sanaa Lathan are piped in on screen, and there's also a stop at a space station — the intensity of his deeply committed performance is what will stay with you.
How to see it: Approaching the Unknown is now available for digital rental.
Vertical Entertainment
Breaking a Monster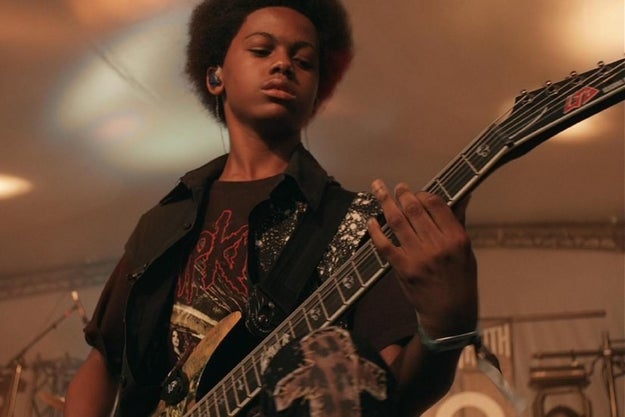 It's no surprise that Malcolm Brickhouse, Jarad Dawkins, Alec Atkins, and their band Unlocking the Truth went viral. Who could resist the phenomenon of three black Brooklyn pre-teens wailing impressively away at heavy metal tunes in Times Square? But Luke Meyer's documentary Breaking a Monster catches up with the trio after their internet fame has netted them the attention of Alan Sacks, a Hollywood vet who was instrumental to launching the careers of Demi Lovato and the Jonas Brothers — and he's intent on doing something similar with his new, less Disneyfied clients. Guitarist and lead singer Brickhouse, whose angel face morphs into a scowl when performing, wants success, but he's also a kid who gets tired and sulky, as Sacks exasperatedly tries to keep him in line. And Brickhouse is absolutely savvy about the fact that, while he's a genuine metalhead, he and the band have serious novelty value in a genre that's so predominantly white. What follows is a fascinating if incomplete-feeling exploration of an attempt to leverage viral celebrity into mainstream fame — one that's leagues more nuanced than the recent Presenting Princess Shaw, which offers a more idealized take on what it means when the internet catches a musician in its spotlight.
How to see it: Breaking the Monster is now in theaters in limited release.
Abramorama
Les Cowboys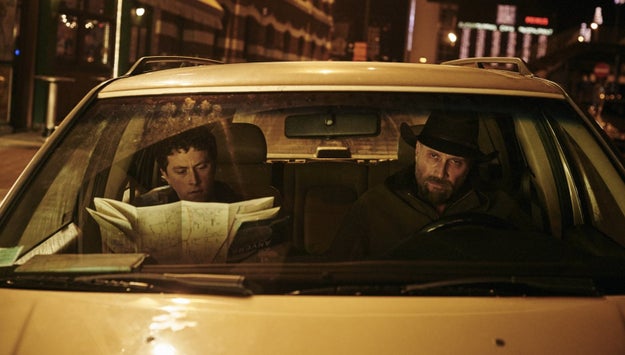 Les Cowboys begins in the '90s at what looks like a country music fair — there are cowboy hats …read more
Source:: Buzzfeed