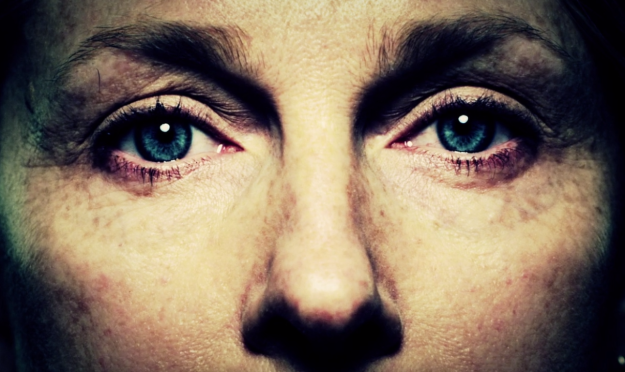 Did you know that the original Piper Chapman is in the opening credits?
The images in the opening credits are of real prisoners.
You can even catch a glimpse of Piper Kerman, the author of the book the show is based on and the inspiration for the character Piper Chapman. (That's her right there.)
Netflix
In every scene where Piper is on the phone, it's always the same woman crying on the phone behind her. This could be because Piper and that woman were given the same phone schedule slots by the prison officials, or it could just be that shooting all those phone scenes one after the other was just a little easier for the production company.
Netflix
Not one character has appeared in every single episode. Netflix
One of the show's filming locations is on Orangeburg Road, and in the hamlet of Orangeburg, in the town of Orangetown. Google Maps
---
Source:: Buzzfeed