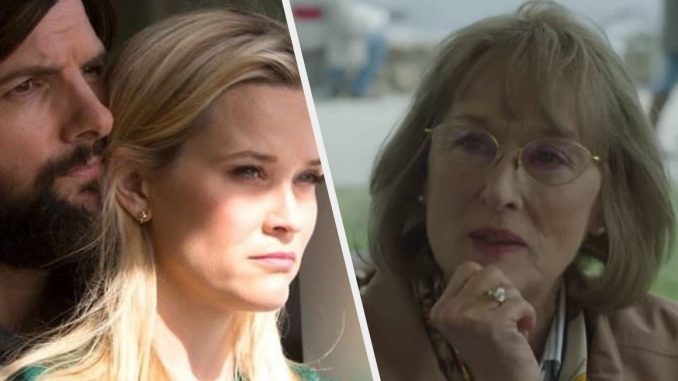 In case you didn't know, HBO's Big Little Lies is based on the 2014 novel of the same name, written by Liane Moriarty.
With Season 2 of the show underway, we wanted to highlight the biggest differences between the novel and the series.
🚨Spoilers ahead!!!🚨
1.
The book takes place in a fictional place called the Pirriwee Peninsula in Australia, not Monterey, California.
2.
Nathan and Ed witness Perry's murder.
3.
Bonnie turns herself in to the police.
4.
Bonnie has a whole backstory that explains why she was triggered into pushing Perry.
5.
Jane thinks her attacker, Saxon Banks, is Perry's cousin.
6.
Also, Jane has an eating disorder.
7.
Madeline never cheats on Ed…
8.
…but, Renata's husband has an affair with his family's nanny.
9.
Renata moves to London.
10.
Celeste returns to a career in law.
11.
Tom's relationship with Jane is much more significant.
12.
Abigail's virginity scheme goes a lot further.
13.
Perry's mom isn't a main character.
Honorable mentions:
You, learning about all these changes:
Which one of these differences surprised you the most? Is there something from the book you wish had been shown on screen? Remember a difference we forgot? Tell us in the comments!