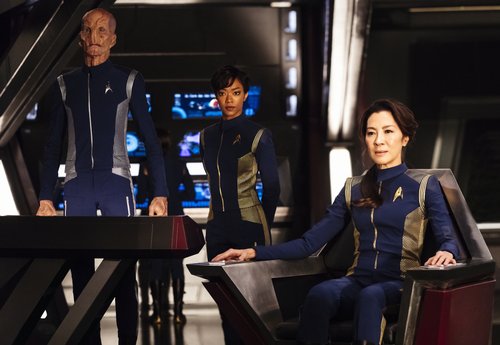 "Star Trek: Discovery" has a premiere date.
The CBS All Access series will debut on CBS on September 24, the network announced on Monday.
It will also debut on the platform that will serve as its home – CBS All Access – the same night following its CBS debut.
New episodes of "Star Trek: Discovery" will drop Sundays on CBS All Access.
Also announced on Monday was information on how the season will be split. The 15-episode season will be split into two parts. The first eight will run from Sunday, Sept. 24 – Sunday, Nov. 5. The second half will return in January 2018.