Neil Gaiman tweeted out the pic himself.
Fans of the fantasy genre are more than likely familiar with the modern classic Good Omens, which is now being adapted into a TV series.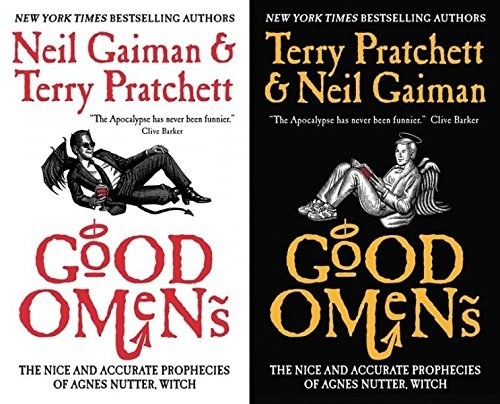 The book follows an angel and a demon who are kinda not looking forward to the upcoming Rapture, so they decide to prevent it by trying to keep the Anti-Christ out of it entirely.
Workman Publishing
MY GOD, LOOK AT DAVID TENNANT. If that doesn't scream, "I'm a demon who listens to Queen in his 1926 Bentley," then I don't know what does.
Neil Gaiman / Via Twitter: @neilhimself
And GOOD LORD, LOOK AT MICHAEL SHEEN. I know he's supposed to be a slightly uptight angel, but he's kinda got a early Time Lord thing going on, doesn't he?
---