ANY QUESTIONS??
Hey, remember last Halloween when everybody went frickin' nuts over David S. Pumpkins?
To be fair, it was a really great sketch.
Well, guess what? There's gonna be an actual David S. Pumpkins Halloween special this year.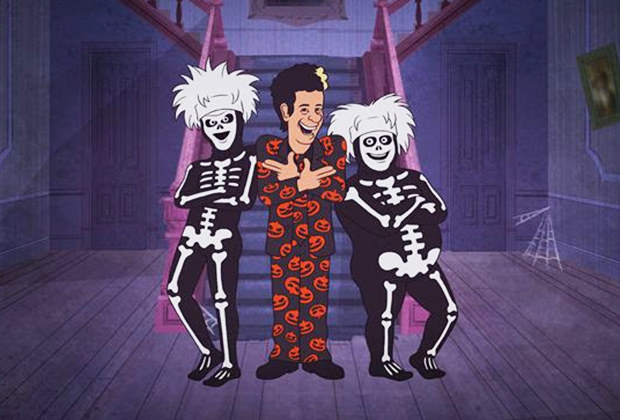 The half-hour animated special will, according to NBC, follow Mr. Pumpkins and his "skeleton sidekicks" as they "show a young boy and his sister the true meaning of Halloween."
NBC
Tom Hanks — who teased the project a couple of weeks ago on Instagram — will return to voice David S. Pumpkins.
Hanks will also appear in person at the start of the special, along with Game of Thrones star Peter Dinklage.
A FULL HALF-HOUR OF DAVID S. PUMPKINS PEOPLE. GET HYPED.
NBC
---