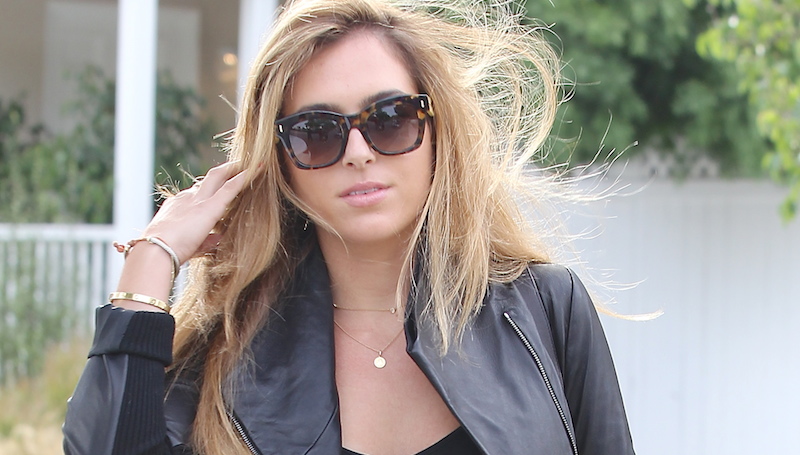 Where's that nanny? No, not this nanny, that nanny. Christine Ouzounian. The nanny who allegedly hooked up with her boss, Ben Affleck, triggering one of the biggest celebrity divorces of the summer. (Ben Affleck denies cheating.) You may remember Ouzounian doing the following:
offering Ben Affleck a bottle of Veuve in the driveway of his home in front of the paparazzi
scooting around town in a new Lexus
Instagramming a photo of her new Lexus with the caption, "Keep calm and meet my new drop top Lexi"
wearing all of Tom Brady's Super Bowl rings
wearing a crop top
never commenting one way or another on reports that she hooked up with Ben Affleck
Instagramming a paparazzi photo of herself with the caption, "She's just a girl and she's on fire – Alicia Keys"
All of that was months ago, however. Where is Christine Ouzounian now?
According to an EXCLUSIVE REPORT from Entertainment Tonight, Ouzounian is living in the Bahamas with her ex-fiancé. His name is Christoph Albury and he is a fisherman.
Now you know.
Photo via Splash News. Contact the author at [email protected].