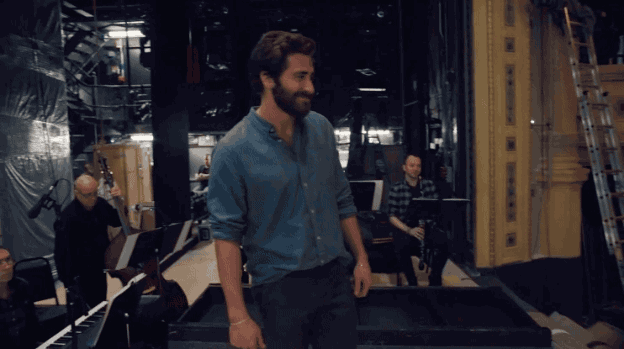 1.

This month, Jake Gyllenhaal returns to Broadway for his first musical, a revival of Stephen Sondheim and James Lapine's Sunday in the Park With George.
2.

On Tuesday, Gyllennaal posted a clip of him singing singing "Finishing the Hat," directed by filmmaker and famed True Detective director Cary Fukunaga.
3.

In the musical, Gyllenhaal and his co-star Annaleigh Ashford reprise the roles they took on for a three-night-only concert in New York last fall.

Stephanie Berger

Sunday will run for a limited 10-week engagement at the newly opened Hudson Theatre in New York City.
4.

While Gyllenhaal's singing has been praised by those who saw him do Sunday previously — and Little Shop of Horrors, in which he starred as Seymour — this is one of the first opportunities for the mainstream to discover that he has the range.
Check out more articles on BuzzFeed.com!