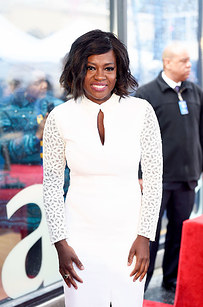 1.

The nominations for the 89th Academy Awards were revealed on Tuesday morning and when the nominees for Best Supporting Actress were announced, Viola Davis, Naomie Harris, and Octavia Spencer made history.

Christopher Polk / Getty Images
2.

Davis, Harris, and Spencer were nominated for their work in Fences, Moonlight, and Hidden Figures, respectively.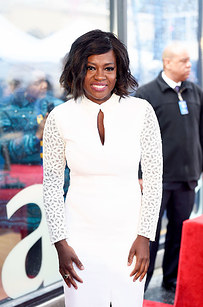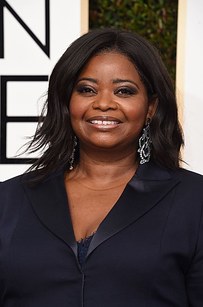 Michelle Williams (Manchester by the Sea) and Nicole Kidman (Lion) are vying for the coveted golden statue in the Best Supporting Actress category, as well.
3.

But what makes this moment so unique and special is it's the first time three black women have been nominated in an acting category, the first time three black women have been distinct nominees in any category, and the first time three black people have been distinct nominees in any category. Yep, it's the first time black people are the majority in a category at the Oscars.
Congrats to our Supporting Actress nominees! #Oscars #OscarNoms

— The Academy (@TheAcademy)
That's right. In EIGHTY NINE YEARS this is a lot of firsts for the Oscars.
4.

And although there's still work to be done until people of all races are fairly represented by the crown jewel of film awards, the nominations of these black women is particularly celebratory considering the #OscarsSoWhite talk that dominated past awards seasons.
oh hey the oscars nominated black people this year! good job.

— Zerlina Maxwell (@ZerlinaMaxwell)
5.

A lot of people were ecstatic about the news.
I'm so excited the Academy Awards nominated 3 incredible, talented, strong black women 4 BSA! It's abt damned time! #Hopeful #Change #Oscars

— Mandee Pandee (@mandee_pandee7)
6.

A great thing indeed.
So great to see so many black artists nominated for Oscars this year!

— Reginald Hudlin (@reghud)
7.

Here's to black women finally getting some recognition.
Couldnt care less about Oscars, but im here for dark skinned black women (Viola Davis, Naomi Harris & Octavia Spencer) getting recognition

— Emilie F. Yaakaar (@Bitxina)
Check out more articles on BuzzFeed.com!