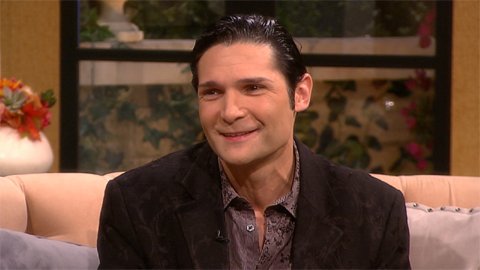 After being widely ridiculed for a music performance on the "Today" show last week, Corey Feldman didn't seek solace from drugs or alcohol. He didn't speak with a therapist. The former child star got down on his knees and prayed to God.
"At the end of the day, all I ask is that I'm not making a fool of myself," said the former child star, who has been sober for over 25 years after battling addiction. "If it wasn't God's will for me to continue performing, then I would just stop, but I think the fact that we did turn on so many new fans and gained supporters is amazing."
The online negativity has inexplicably been silenced by growing supportiveness after Feldman was mocked for a performance of his song "Go 4 It." In the number, a hooded Feldman executed dance moves inspired by Michael Jackson while accompanied by a band comprised of women wearing halos and wings. Pink, Kesha and Miley Cyrus are among the celebrities who have come to Feldman's defense.
"I don't want to rush it," said Feldman. "I want it to be better than the last one. I want to make sure each performance is better and that people see it that way. This is not a game to me. It's not a joke."
That was clear in an emotional, tear-filled video that he streamed on Facebook Live over the weekend. Feldman defended the performance and noted that he's "never had such mean things said about me." He later deleted the video.
Feldman believes both social media users and members of the media should take responsibility for spreading negativity.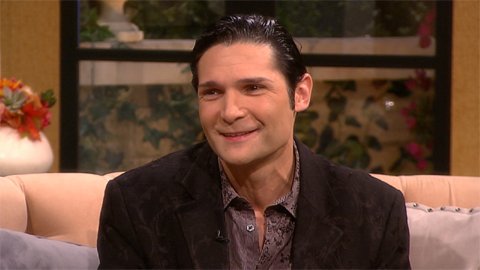 The "Goonies" and "Stand By Me" actor is surprisingly self-aware about his viral experience.
"It's obviously a bit tongue and cheek," he said in a Thursday interview. "I mean, come on, we've got girls with angel wings and halos. It's not the most serious music that's ever been created, but it is still art."
Now, Feldman is plotting how to capitalize on his newfound attention. First, he's returning to the "Today" show in the coming weeks for another performance.
"I'm not interested in banning freedom of speech," he said. "It's a matter of how you enforce opinions. I think there should be a way to screen out or be sheltered from the hateful comments. If it's a criticism or opinion, that's fine, but when it comes to personal issues, I just think everything can't be fair game."
Feldman is now laughing all the way to the bank. In the week since the "Today" performance, he said album sales "have shot through the roof on all platforms." He's looking to launch a world tour in support of his fifth album, "Angelic 2 The Core."
"We want to be able to do everything I have in mind, as far as the creative elements go," said Feldman. "If we're performing in smaller venues, we won't be able to have back-up dancers, projections, lasers and that kind of thing."
There's one place Feldman is not interested in taking his act: behind the coach's chairs on "The Voice." He said he wouldn't entertain an offer to perform on the NBC singing competition.
"At the end of the day, I'm not the kind of person who likes to put myself up for public ridicule," said Feldman. "Obviously, I don't handle it very well, so I don't think I would be good in that forum."