Tom Hiddleston has nothing but nice things to say about his ex Taylor Swift.
He described her as "an amazing woman," in GQ's March Issue.
"She's generous and kind and lovely, and we had the best time," he told the mag of the Grammy winner.
(GQ)
"Of course it was real," he added of their relationship.
The actor also explained why he wore that "I [Heart] T.S." tank top back in July.
"The truth is it was the Fourth of July and a public holiday and we were playing a game and I slipped and hurt my back," he explained. "And I wanted to protect the graze from the sun and said, 'Does anyone have a T-shirt?' And one of her [Swift's] friends said, 'I've got this.'"
Once the friend pulled out the tank, Tom said, the group "all laughed about it. It was a joke."
"The Night Manager" star was surprised at the media frenzy that ensued after pictures of him wearing the tank top surfaced.
"The hardest thing is that that was a joke among friends on the Fourth of July. I just, I was surprised," he said. "I was just surprised that it got so much attention."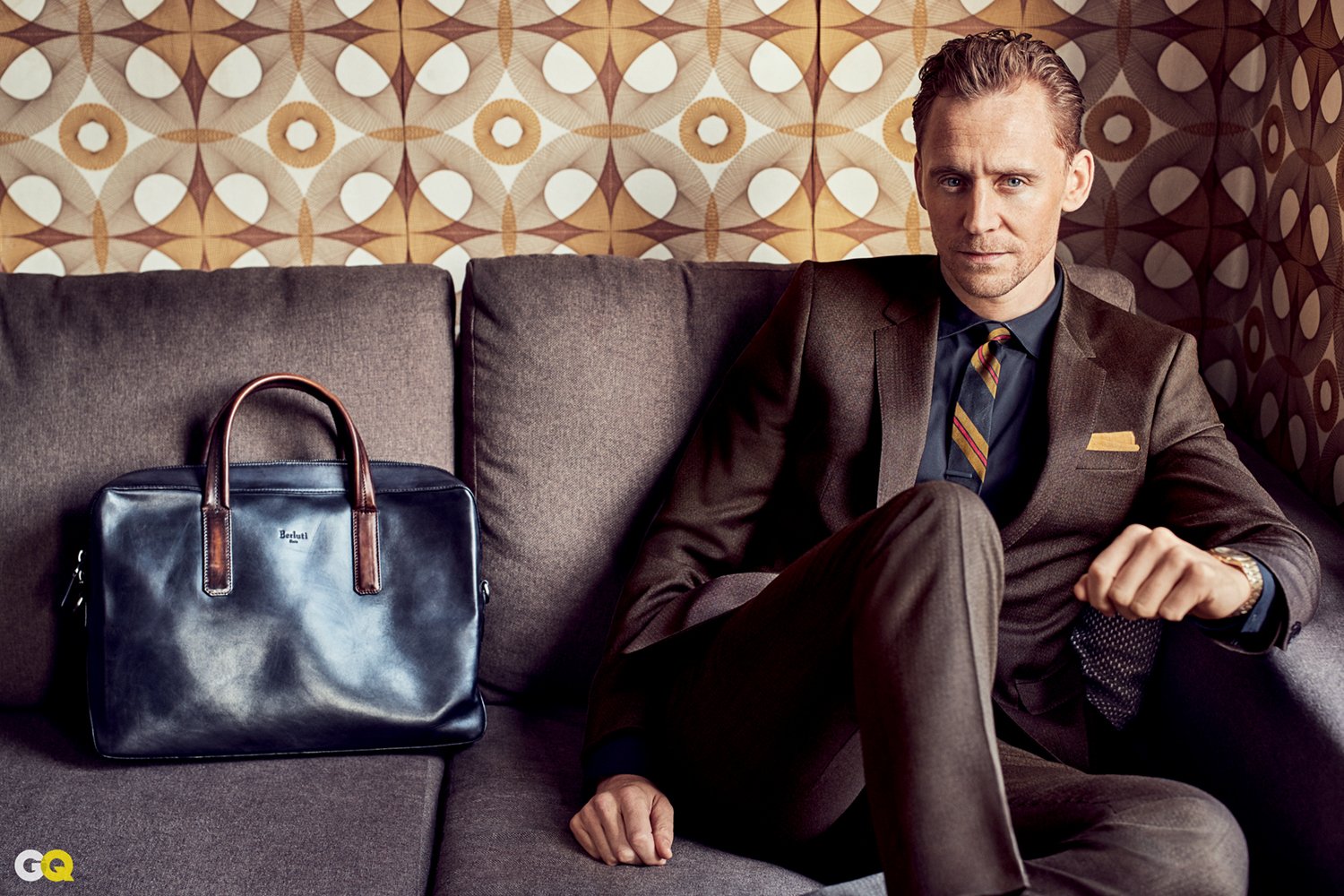 (GQ)
Tom and Taylor dated for three months, and decided to amicably split in September.
The March Issue of GQ will be on newsstands nationwide on Feb. 21.