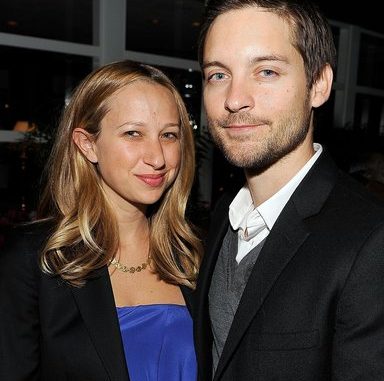 Another Hollywood couple has called it quits. Tobey Maguire and wife Jennifer Meyer are ending their nine-year marriage, a rep for the "Spider-Man" star told Access Hollywood on Tuesday.
"After much soul searching and consideration we have made the decision to separate as a couple," the actor and the jewelry designer said in a joint statement to People. "As devoted parents, our first priority remains raising our children together with enduring love, respect and friendship."
Tobey and Jennifer tied the knot in 2007 in Hawaii after meeting four years earlier on the set of Tobey's film "Seabiscuit." They share two children – daughter Ruby, 9, and son Otis, 7.
The family was photographed together most recently on Sunday during an outing in Los Angeles. Earlier this month, Tobey and Jennifer stepped out at Roe Caviar's 2016 Harvest Feast, alongside pal Kate Hudson and others.
Last week, Jennifer shared a Lucille Ball quote to her company's Instagram page hinting that life changes may be on the horizon.
"It's a helluva start, being able to recognize what makes you happy," the post read.