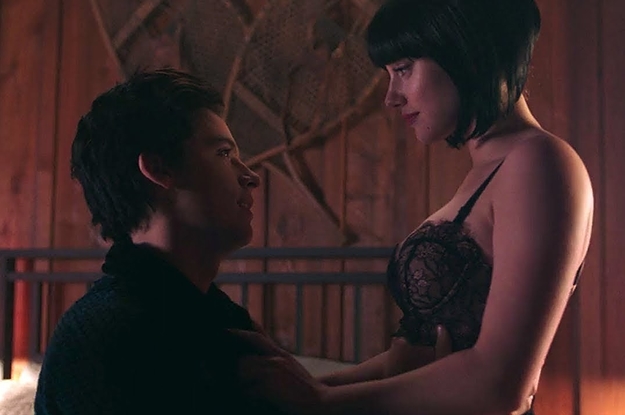 1.
Lucrecia and German's passionate shower sex scene, from Elite:
2.
Also in Elite: the hot and epic threesome between Karla, Christian and Polo.
4.
Every time Poncho was shirtless, in The House of Flowers:
5.
That impassioned kiss between Dr. Azumi Fujita and Dr. James Mantleray in Maniac:
6.
And of course, this orgy scene in the season finale of Sense8:
7.
The second time Betty and Jughead had sex in Riverdale:
8.
Alllll the sexual tension and extremely hot moments that happened between Montague and Budd in Bodyguard:
9.
This scene from Ingobernable, where Maria and Rosa share their secret love:
10.
This extremely hot hookup scene in Cable Girls:
11.
And finally, in Altered Carbon this extremely steamy scene:
In conclusion: Thanks for the good time in 2018, Netflix — we'll be back for you next year 😉
It's the end of 2018, and we're looking back on the year. Check out even more Best of 2018 content here!
This post was translated from Spanish.