Simpsons creator Matt Groening was dismissive about The Problem With Apu when asked about the controversy by USA Today.
In an interview with USA Today celebrating the fact The Simpsons is officially the longest running scripted primetime show with 636 episodes and counting, Matt Groening finally responded to comedian Hari Kondabolu's TruTV documentary The Problem With Apu.
TruTV
The documentary critiques the character's depiction as a racist stereotype.
Groening says he doesn't think much of Kondabolu's criticism. "I'm proud of what we do on the show," he said. "And I think it's a time in our culture where people love to pretend they're offended."
Mike Coppola / Getty Images
An April 8 episode of the Simpsons touched on the Apu controversy in a way many viewers found disappointing, but which hinted there'd be more to come on the subject. When asked by USA Today what that meant, Groening simply said, "We'll let the show speak for itself."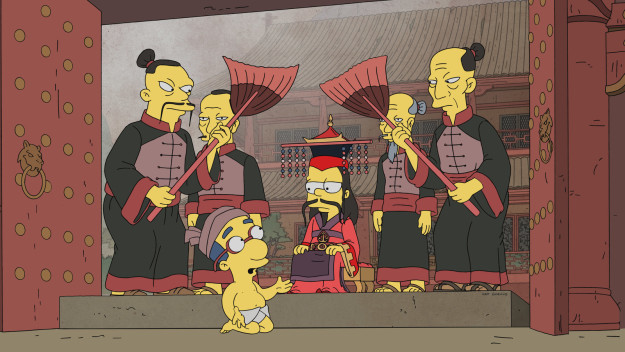 The Simpsons / FOX
LINK: Hank Azaria, The Voice Of Apu On "The Simpsons," Says He Would "Step Aside" From The Character