"The Goldbergs" is scaring up a "little" fun for its upcoming Halloween episode.
Access Hollywood can reveal that the Sony Pictures Television and ABC comedy's Halloween episode will feature elements of "Little Shop of Horrors" as Erica heads to a school dance.
Erica (Hayley Orrantia) will attempt to win back Geoff Schwartz (Sam Lerner) with a little help from her brother, Barry (Troy Gentile). The teen will launch a search to find someone to go to the Halloween dance, as part of her goal to get Geoff back, but when that falls through, Lainey (AJ Michalka) steps in, recruiting Barry to help her out (unbeknownst to everyone).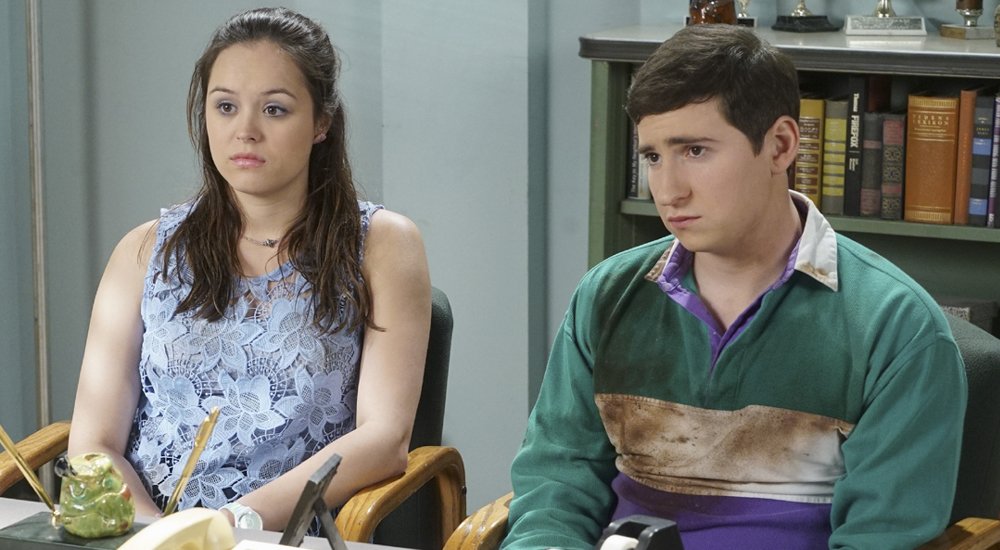 Hayley Orrantia as Erica and Sam Lerner as Geoff in 'The Goldbergs' Season 3 (ABC)
Barry will be hidden inside an Audrey II costume, while Erica will dress as Audrey. (Audrey II was the plant in "Little Shop of Horrors," while Audrey was the woman Seymour was smitten with.)
And, it looks like this will be an episode that features some singing as well.
As for young Adam (Sean Giambrone), he'll be trying out his hand at writing after seeing a horror film. And, mama Beverly (Wendi McLendon-Covey) is going to get involved in helping her youngest out.
"The Goldbergs'" Halloween episode airs later this fall.