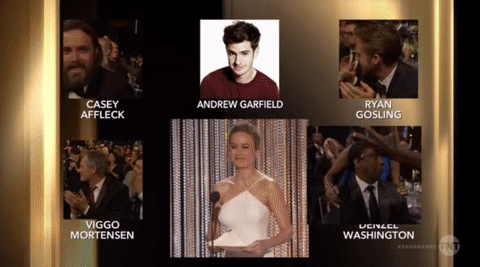 1.

Denzel Washington won the SAG award for Outstanding Performance by a Male Actor in a Lead Role on Sunday and no one was more shocked than him.

This is Washington's first SAG win after six nominations. He is now the oldest actor to win the award and the first to win for a film he also directed.
2.

He was so stunned, his wife, Pauletta Washington, co-star Viola Davis, and her husband, Julius Tennon, literally had to pull him up out of his chair.

SHOOK.
3.

Just look at how excited they are!
4.

When Washington finally made it to the stage, he said what we were all thinking: Basically, he couldn't believe he beat Casey Affleck.

"I said, 'You know that young boy's going to win, Denzel. You ain't gon' win.' So I didn't even prepare, but I am prepared."
Check out more articles on BuzzFeed.com!