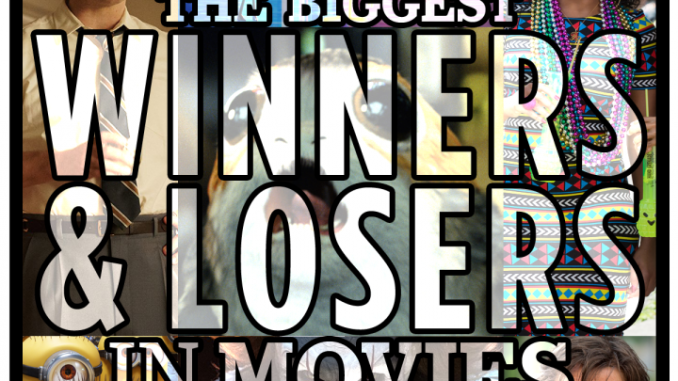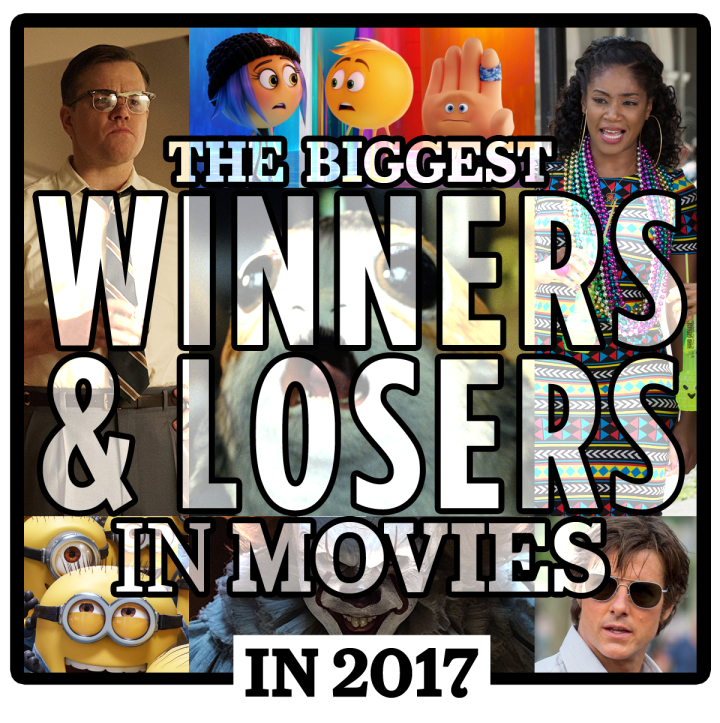 Clockwise from bottom left: Universal Pictures; Paramount Pictures; Sony Pictures; Universal Pictures (2); Warner Bros. Pictures; Lucasfilm
At the end of this year, three movies with female leads — Star Wars: The Last Jedi, Beauty and the Beast, and Wonder Woman — will be the top grossing movies of 2017 domestically, accounting for over $1.34 billion in revenue (and $2.93 billion worldwide). It's an unprecedented statement of audience enthusiasm for stories led by women, and about as apt an exclamation point for 2017 as one could imagine in an industry that has been upended by a stream of accusations against powerful men that they had committed sexual misconduct, assault, and rape. It is also highly instructive of what worked this year for audiences — and what did not.
In the first three months of 2017, a diverse slate of films geared to a wide spectrum of audiences pulled in record high revenues at the domestic box office. These were movies starring women and people of color, in genres like period dramas and social thrillers and movie musicals, and people streamed to theaters to see them. And then summer hit, and a dreadful glut of desperately familiar sequels and wannabe franchise debuts seemed to actively repel audiences, dragging down box office to calamitously historic lows. That trend, with a few punctuated exceptions, persisted until November, when people started going to the movies again — including popular films showcasing women and people of color.
Amid the ceaseless discord and fury of 2017, the concepts of diversity and representation in pop culture — i.e. showcasing stories by, about, and for people who aren't just one specific plurality of the population — have become a polarizing social media flashpoint. But audiences have also made clear they are great business for Hollywood. It's simple: When you make more kinds of movies for more kinds of people, you're bound to make more money.
It's foolish to try to ascribe a single, unifying theme to an industry as sprawling and unwieldy as the movie business. But when surveying the people, projects, and studios that fared the best and worst from the year (including BuzzFeed News' mid-year assessment), it's impossible not to notice how often diversity and representation — demographically, artistically, commercially — played some kind of factor in their success or failure, even in the continued box office dominance of the Minions from the Despicable Me franchise.
Null
Until The Last Jedi likely overtakes them all, the top three grossing films of the year worldwide in 2017 were Beauty and the Beast from director Bill Condon, The Fate of the Furious from director F. Gary Gray, and Despicable Me 3, codirected by Pierre Coffin.
None of those directors are straight white men.
To address the angry comments already auto-populating below, the reason this matters is that straight white men — and their innate artistic perspectives and prejudices — have dominated the top echelons of filmmaking since the invention of the art form. Beauty and the Beast, meanwhile, is the top grossing film ever directed by an openly gay man; The Fate of the Furious broke the same record for a black filmmaker; and Coffin, whose mother is Indonesian novelist Nh. Dini, already holds the record for an Asian director of an animated feature, with 2015's Minions.
The success of those filmmakers this year — along with Wonder Woman's Patty Jenkins, the highest grossing female director ever; Thor: Ragnarok's Taika Waititi, the highest grossing Maori director ever; and the smash hits directed by Jordan Peele (Get Out), M. Night Shyamalan (Split), and Malcolm D. Lee (Girls Trip) — accounted for over $2.15 billion in domestic box office returns, and $5.87 billion worldwide.
More of this, please!
What's next? Condon is developing a remake of Bride of Frankenstein. Jenkins is directing Wonder Woman 2. Waititi is codirecting the animated feature Bubbles, about the life of Michael Jackson from the perspective of his pet chimp. Peele will write and direct a social thriller due in 2019. Shyamalan is directing a sequel to Split for 2019. Lee is directing the comedy Night School with Kevin Hart and Tiffany Haddish. Coffin and Gray have not yet announced their next projects.
Yann Coatsaliou / AFP / Getty Images
Harvey Weinstein lost his company, was expelled from the Academy of Motion Picture Arts and Sciences, and witnessed his name become synonymous in the national consciousness with grotesque sexual predation.
Kevin Spacey's agent and publicist dropped him, then Netflix fired him from his series House of Cards and cut ties with his Gore Vidal biopic Gore, and then he was literally erased from his major role in All the Money in the World. (His last-minute replacement, 88-year-old Christopher Plummer, is getting serious Oscar buzz.)
Louis C.K. had to buy back his wildly misguided feature film I Love You, Daddy after losing just about every major professional relationship he's ever had.
Brett Ratner was forced to abandon the Warner Bros. lot and was banished from the Wonder Woman 2 credits (though he likely wasn't invited in the first place). Dustin Hoffman's 50-year career is in tatters, Roy Price was axed from running Amazon Studios, and James Toback has transitioned from allegedly having to tell every woman he wants to harass that he made a few movies once, to having everyone know him as the guy who somehow managed to sexually harass over 200 women, at least.
Of the many, many remarkable things about the Reckoning — catalyzed by the New York Times and the New Yorker's blockbuster stories on Weinstein in early October — one of the most astonishing has been the ruin that has befallen virtually every man who's weathered allegations of unwanted sexual advances, from badgering, groping, and kissing, to assault and rape. This behavior was abetted by an industry that allowed these men to see themselves as indispensable within their own personal fiefdoms. So, to witness that same industry make so unambiguously clear that these men can and will be dispensed with sends a powerful — and, one hopes, lasting — message.
There is one lingering and significant asterisk, however. In late November, John Lasseter preemptively announced he was taking a six-month leave of absence from running Pixar and Disney's animation studios in anticipation of three separate stories about him engaging in unwanted intimate physical contact with multiple female employees. For over a decade, Lasseter has been the single most powerful creative force in feature animation (and, arguably, the entire movie business): Since 1995, the films he's overseen have earned a staggering $17 billion at the worldwide box office, to say nothing of the fortune they've raked in from merchandising, theme park attractions, and post-theatrical sales and rentals. How the Walt Disney Company chooses to handle Lasseter's return — if it chooses to allow him to return at all — will speak volumes to how much Lasseter's prodigious success and influence outweighs the allegations against him, and serve as the biggest test yet of the lasting strength of this extraordinary cultural moment.
What's next? For some, obscurity, police investigations, and/or an inevitable attempt at redemption. For all, a stain on their professional and personal reputations that will never wash out.
WINNER: Tiffany Haddish
Michele K. Short / Universal Pictures
Haddish's outrageously funny performance in the hit summer comedy Girls Trip — and her equally delightful promotional press tour — rocketed her from a rising presence in stand-up comedy to one of the biggest stars of the year. Haddish made such a powerful impression that she earned the Best Supporting Actress award from the New York Film Critics Circle — and her subsequent lack of a nomination from the Golden Globes became a viral Twitter moment after her costar Jada Pinkett Smith scolded the Hollywood Foreign Press for ignoring their film.
What's next? She'll next star opposite Kevin Hart in Night School in 2018, and she's starring and executive producing the satire The Oath, the directorial debut of actor Ike Barinholtz.
LOSER: Matt Damon
Universal Pictures; Paramount Pictures (2) / Via impawards.com
It is bad enough that all three of Damon's films this year — February's The Great Wall, October's Suburbicon, and December's Downsizing — used the fact that Damon was the star as their main selling point, and then all bombed at the box office. But Damon also strode boldly into the fray of the Reckoning and the #MeToo movement and managed to keep saying the wrong thing every single time. He evoked his four daughters to defend himself against the allegation that he tried to pressure a reporter to drop a negative story about Weinstein (as if having a daughter was a requirement for a man's outrage about sexual assault). He admitted he knew Gwyneth Paltrow had been harassed by Weinstein (but had never actually discussed it with her). He complained that we weren't talking enough about the "whole shitload of guys" who aren't sexual predators (and then added he'd judge working with people facing allegations of sexual misconduct on a "case-by-case" basis).
And in an astonishing trainwreck of an interview with Peter Travers at ABC News, he proclaimed "we can work with" Louis C.K. because of his apology (even though Damon said he doesn't know "all the details" about the allegations against C.K.); he cast himself in a hypothetical scenario in which someone made (apparently untrue) allegations against him ("I would be scorched earth. I'd go, 'I don't care if it costs $10 million to fight this in court with you for 10 years, you are not taking my name from me'"); and he wanted to make sure it's clear that "there's a difference between, you know, patting someone on the butt and rape or child molestation" — which earned a stiff, viral rebuke from Minnie Driver, his ex from 20 years ago.
What's next? Damon will appear in Ocean's 8 in June (although there's an online petition to have him removed), and he's executive producing the Boston crime drama pilot City on a Hill with Ben Affleck for Showtime.
WINNER: It
Warner Bros.
Horror had a very good 2017 in general, between Get Out, Split, Annabelle: Creation, Happy Death Day, and the daily news. But nothing came close to the box office phenomenon that was this adaptation of the Stephen King novel. Earning $327.5 million domestically and $698.1 million worldwide, It obliterated the record for the highest grossing film in September, and stands as the highest grossing horror movie of all time (not adjusting for ticket price inflation). Director Andy Muschietti appeared to tap into an elemental need to exorcise the existential dread that has lurked within the headlines all year, and the film transformed Bill Skarsgård (aka Pennywise, the child-eating clown) into a highly problematic thirst trap. In other words, maybe the most 2017 movie of 2017.
What's next? Chapter Two for 2019.
Even before the Harvey Weinstein stories first broke, it had been a grim year for the company that bears his name. The family drama 3 Generations (total domestic gross: $68,852) and the costume romance Tulip Fever (total domestic gross: $2.4 million) became the latest casualties of the company's fetish for sitting on a film for years while killing it with a thousand cuts in the editing room. The latter especially became an object of ridicule for Film Twitter, which was only compounded after Weinstein wrote a bizarre column in late August for Deadline damning the film with the faintest praise. A choice line: "Alicia Vikander also reached out to tell me that her mom's friend gave her a rare call just to tell her how much she enjoyed it."
Whatever dull luster formed around the modest success of the crime thriller Wind River and the animated feature Leap!, meanwhile, was instantly extinguished by the stories that have rendered Harvey a monster and devastated his company beyond repair. The (dubious) awards contender The Current War (with Benedict Cumberbatch and Michael Shannon) was pushed to 2018; the release of the horror flick Amityville: The Awakening earned — and this isn't a typo — $742 domestically; and the future of ostensible 2018 releases The Upside (with Kevin Hart, Bryan Cranston, and Nicole Kidman), and Mary Magdalene (with Rooney Mara and Joaquin Phoenix) remains in question.
What's next? The company is attempting to sell itself, but the chances that it will exist in any recognizable form in 2018 remain precariously slim.
Jonathan Olley