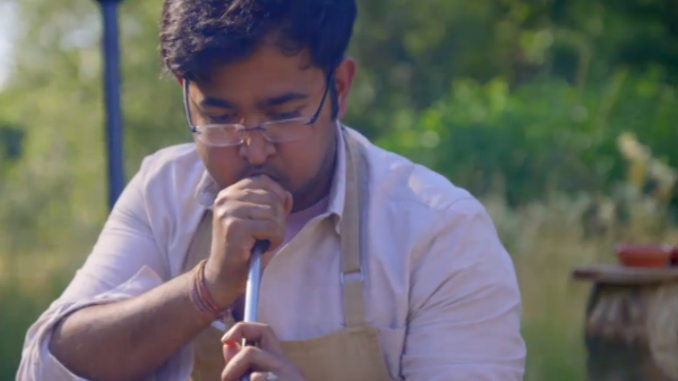 Broadcast, the media magazine, asked Bake Off about the heat during a behind-the-scenes feature. They said that they can't use fans and heaters due to potential noise.
"Inside temperatures can range from -6°C to 38°C, but fans and heaters are too noisy to use. And then there's the fact that it is a studio with windows.

"If it's raining and cold, the plastics on the inside windows are down, but if the sun comes out, it blazes and we have to put scrims on, otherwise everything outside turns white," says series producer Jenna Mansfield.
Bake Off and Channel 4 have been also contacted for comment about this but did not respond in time of publication.