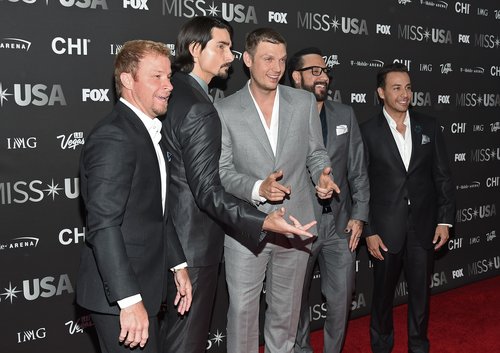 Backstreet will be back — and back and back and back — in Las Vegas.
The pop group Backstreet Boys confirmed reports Friday they will begin a concert residency next year at Planet Hollywood.
"Backstreet Boys: Larger Than Life" will feature members Nick Carter, Howie Dorough, Brian Littrell, AJ McLean and Kevin Richardson.
"We're going to call the show 'Larger Than Life,' and we're taking that theme and we're going to run with it," Richardson said in a statement.
Littrell said the show, which has been initially scheduled to run from March to July, will be like a typical Backstreet Boys concert "on steroids."
The group's first performance will be March 1. Tickets go on sale Oct. 1.
The show will be held in the same theater where Britney Spears and Jennifer Lopez perform their Vegas residencies.
The Backstreet Boys formed in 1993 and are best known for such hits as "I Want It That Way," "As Long as You Love Me" and "Everybody (Backstreet's Back)."