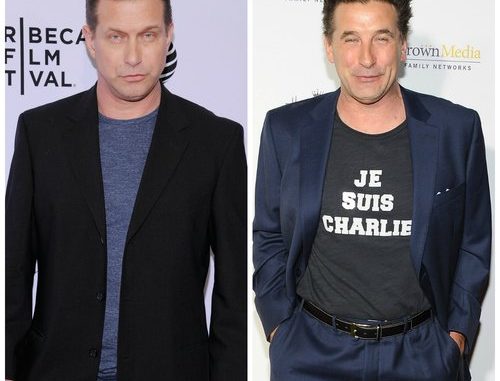 The Baldwin brothers' political standoff continues.
The social media tension between Stephen Baldwin and brother Billy Baldwin over Stephen's support of Republican presidential candidate Donald Trump got heated earlier this month, when they clashed over how they believe their late father would regard the 2016 election.
"If my father were alive today (a veteran) He would be ashamed & disgusted of media biased & manipulation," Stephen tweeted after the second presidential debate on Oct. 9, also tagging moderator Anderson Cooper in his post.
Billy responded the following day with a string of tweets listing several conservative-leaning and traditionally apolitical publications which had endorsed Democratic candidate Hillary Clinton or denounced Trump, before responding more directly to Stephen's statement.
"If our father were alive today… he'd smack you in the side of the head for supporting Donald Trump," he wrote.
On Friday, Billy clarified that while isn't letting the conflict affect his brotherly regard for Stephen, his opinion has not changed.
"BTW… love Bro Stephen," the actor tweeted. "Just KNOW our father would never support the politics of or a man like Donald Trump… EVER."
However, Billy isn't the only Baldwin brother seemingly at odds with Stephen's political views.
Alec Baldwin has portrayed Trump in multiple "Saturday Night Live" skits this season, but Stephen told Access Hollywood's Liz Hernandez after the third presidential debate in Las Vegas that he isn't exactly laughing along.
"He's got the voice down very well," Stephen said of Alec's Trump impression, but added that he believes the parody is now "going too far."
Billy acknowledged Stephen's remarks with a suggestion that their realities may be at odds.
"Brother Stephen thinks Alec's impersonation of Trump is "not funny" and that Trump "dominated" the debate last night," he tweeted on Oct. 20. "Just proves the alt universe that many Trump supporters live in."
Judging from Stephen's latest tweet on the matter, it appears he's already anticipating a potentially awkward holiday season with his brothers.
"4 me it might be turkey w/the Trumps," he posted on Friday.