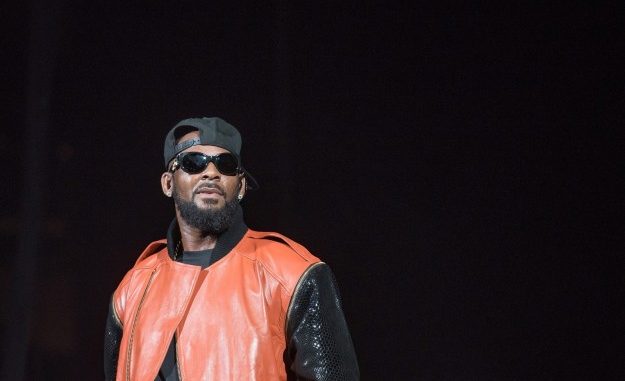 Mike Pont / Getty Images
R. Kelly has been removed from all Spotify playlists and his music will no longer be promoted on the platform, the streaming service announced on Thursday.
Listeners can still find R. Kelly's music on their own accord, but Spotify will no longer recommend his music on their discover page or any other algorithmic playlists.
"We are removing R. Kelly's music from all Spotify owned and operated playlists and algorithmic recommendations such as Discover Weekly," Spotify said in a statement provided to BuzzFeed News.
"We don't censor content because of an artist's or creator's behavior, but we want our editorial decisions — what we choose to program — to reflect our values," the company said. "When an artist or creator does something that is especially harmful or hateful, it may affect the ways we work with or support that artist or creator."
The news comes shortly after the Time's Up initiative announced a boycott of the artist, specifically calling out Spotify for featuring Kelly's music.
The 51-year-old artist did not immediately respond to a request for comment on Thursday, but he has previously denied the sex abuse allegations made against him.
"R. Kelly supports the pro-women goals of the Time's Up movement," his representative said in a statement last week, calling the criticism of him an "attempted public lynching of a black man who has made extraordinary contributions to our culture."
Spotify also announced their new Hate Content and Hateful Conduct policy on Thursday, which states that they will monitor hateful content that "expressly and principally promotes, advocates, or incites hatred or violence against a group or individual based on characteristics, including, race, religion, gender identity, sex, ethnicity, nationality, sexual orientation, veteran status, or disability" on their music service with the help of users and rights advocacy groups.
According to Spotify, they "may remove content that violates our policy or refrain from promoting or playlisting it."
"This is our first iteration of this new policy. These are complicated issues, and we're going to continue to revise our Policy on Hate Content and Hateful Conduct," Spotify said in a press release. "We'll make some mistakes, we'll learn from them, and we'll always listen to you as we work to keep building the Spotify platform."
LINK: R. Kelly Is Holding Women Against Their Will In A "Cult," Parents Told Police
LINK: Two More Women Speak Out About R. Kelly's Alleged Sexual Abuse
LINK: Time's Up Has Launched A Campaign To Boycott R. Kelly