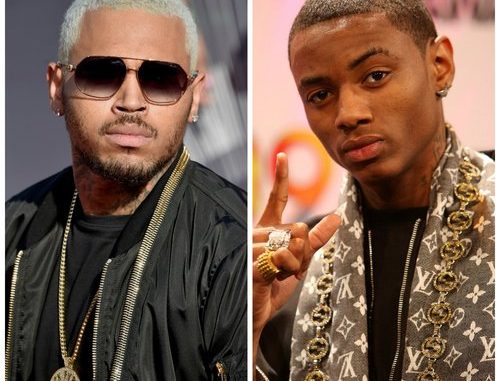 It looks like the highly anticipated boxing showdown between singer Chris Brown and rapper Soulja Boy could be off.
Both hip-hop stars announced last month that they signed on for a three-round bout to be televised on pay-per-view and promoted by Floyd Mayweather.
On Monday, Soulja Boy said on Twitter that Brown's manager called his manager Sunday to tell him the fight is off and Brown wouldn't be signing his contract.
Brown hasn't responded on social media, but announced over the weekend that he will be going on tour beginning March 31.
Representatives for Brown and Mayweather didn't immediately respond to a request for comment Tuesday.
The feud between the artists stems from Soulja Boy's liking of an Instagram picture posted by Brown's ex-girlfriend, Karrueche Tran.